CUSTOM SHAPE BAGS
Get custom shape bags in any design you want that includes your business logo, name, and product info printing in any style and size. Get started with us today and pick up an exclusive deal of a 30% discount. Free shipping and fast turnaround.


Get unique shaped Mylar bags with your favorite design and material is not a tough work. Just follow 8 easy step and your bag will be ready.
STEP 1:
CUSTOM SHAPE MYLAR BAGS
Making your custom shaped Mylar bags in any style and size is possible now. To get your desired shape, size, and printing, submit a free quote now. Custom shape packs come with resealable Zip locks, die-cut designs, and hanging holes. These features grab the attention of purchasers with your product. To help you better market your product, our packaging team will understand your desires and intents to make an effective and efficient strategy.
Universal Packaging is the best company when it comes to high-end bespoke bags. We give you the best with our Services. Also, you can find us online to make your order easily at Universal Packaging.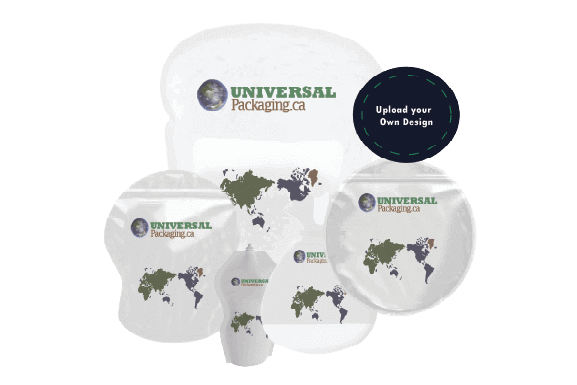 OUR RECENT WORK DONE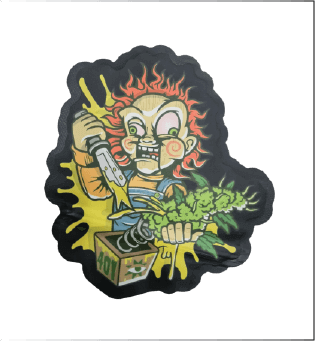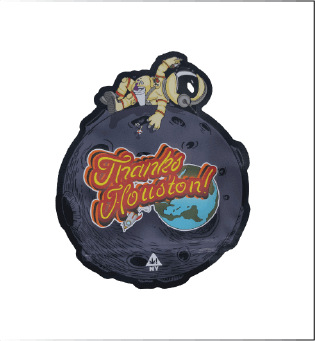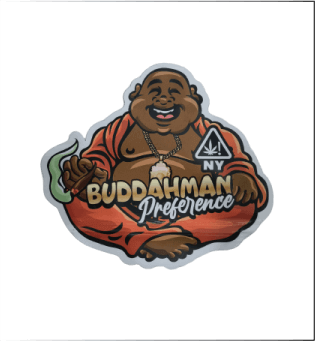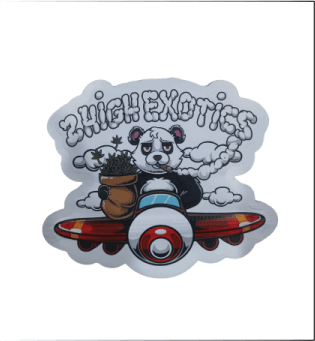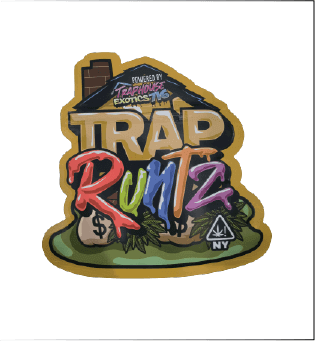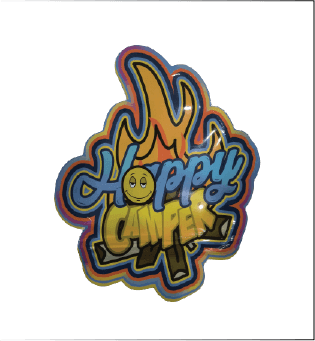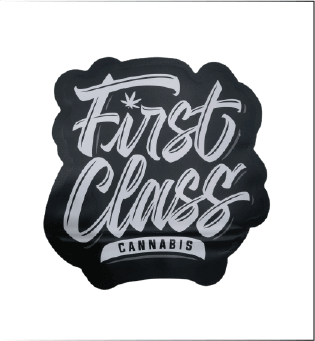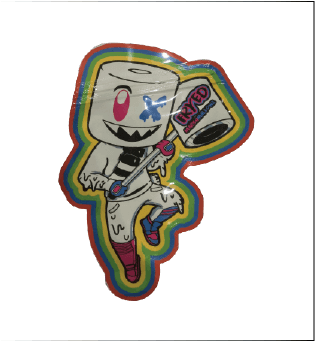 SPECIFICATIONS
| | |
| --- | --- |
| Style | Any size and style available for custom die cut Mylar bags |
| Dimension (L + W + H) | Any Size doable |
| Quantities | 100 – 500,000 |
| Stock | Plastic, Food gradable, Aluminum, Kraft |
| Printing | Plain, CMYK Colors, PMS (Pantone Matching System), Spot Colors |
| Finishing | Gloss Lamination, Matte Lamination, Gloss AQ, Gloss UV, Matte UV, Spot UV, Embossing, Foiling |
| Additional Options | Heat Sealable + Zipper + Clear Window + Round Corner |
| Turnaround | 8-12 business days after press-ready file confirmed by client |
| Shipping | Ship Flat, Packed in Boxes, UPS, Fedex, DHL |
STEP 2:
CHOOSE YOUR SIZE
If you are looking for a unique size, please submit your free quote request or chat with our packaging consultant. However, you can choose your required custom shaped bags size according to your needs
1 gram – 3″ x 4.25″
1/8 oz (3.5g) – 3.62″ x 5″ x 1.5″
1/4 oz (7g) – 4″ x 6.5″ x 2.33″
1/2 oz (14g) – 5″ x 8.14″ x 2.33″
1 oz (28g) – 6″ x 9.25″ x 2.33″
These are ready-made size available 24/7. Tell us about personalization, we will come up with our best possible discount prices for the required size of custom die cut Mylar bags.
STEP 3:
CHOOSE YOUR PACKAGING MATERIAL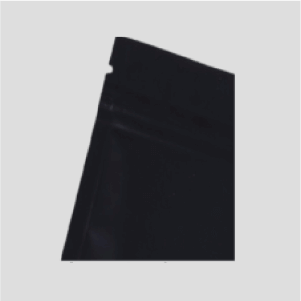 PET
PET is a widely used packaging material for Bags. It is clear, sturdy, and lightweight. It is a completely recyclable & energy-efficient package material.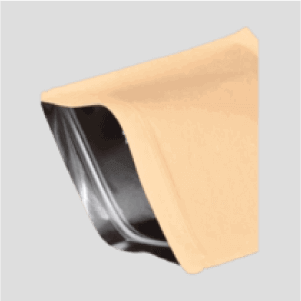 Kraft Foil Mylar
There are two different types of materials used. The external layer is a Matte Kraft paper while the interior layer is metal foil (Silver or Aluminum).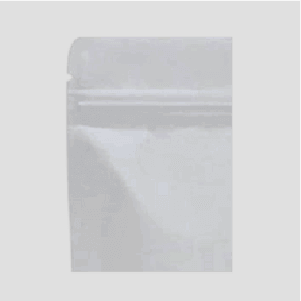 Recyclable
Package your product in complete recyclable bags that hold all the fantastic qualities of standard Mylar bags. Take your business into the future of sustainability.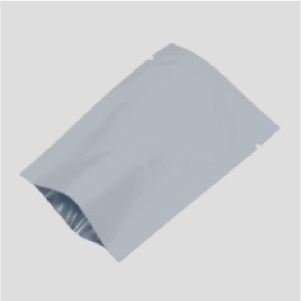 PLA / Biodegradable
PLA – Polylactic Acid is an environmental packaging solution for recyclable. It is a polyester-type material made from a fermented plant.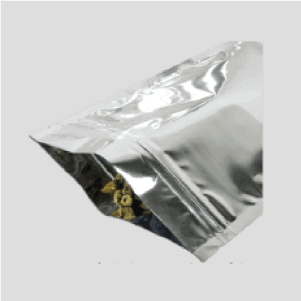 Aluminum
When a Mylar bag is created, then it is coated with a very thick aluminum layer. This layer of aluminum gives a sparkly appearance and looks beautiful.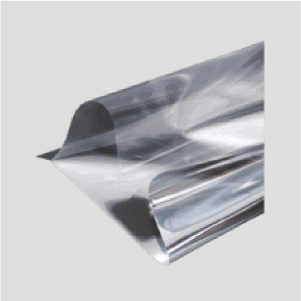 Clear PET
Clear PET is used for making clear windows on the front side of your Bags. The clear window gives an alluring appeal & the inside product can be seen.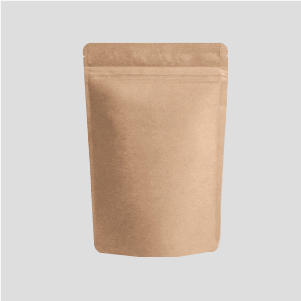 Kraft Mylar
This material is contained brown Kraft paper and PET plastic or MPET. It is a lightweight, smooth, and recyclable material. It gives natural look to your package.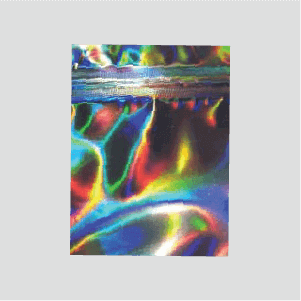 Holographic
The holographic is a very thin and flexible film made of plastic (PET). It is the best for creating up-to-date designs to attract an audience on the display shelves.
STEP 4:
CHOOSE YOUR FINISHING / ASSORTMENT
Matte Lamination
Matte lamination produces a graceful and classy finish. It also provides a softer natural look. Also, it has a velvety texture.
Gloss Lamination
It give your packaging extra shine and make them save from external environment. Also, enhances the color and vibrancy of the ink
Foil Stamping
Foil Stamping is a process of printing that use Heat, Metal dies, and Pressure to add a shiny coated text layer.
Spot UV
Spot UV a clear polymer coating that apply to a targeted area. This creates a shiny and vibrant aesthetic to the product.
STEP 5:
CHOOSE YOUR ADD-ONS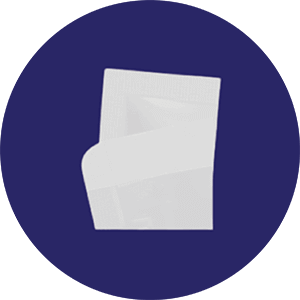 Rectangular / Round Corners
The corner of the bags is covered by customers' needs, whether they need rectangular or round corners on your bags.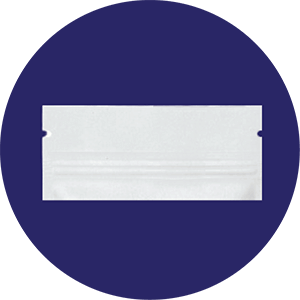 Tear Notch
Add a perforated tear notch laser-lined on the upper section to make sure these bags meet tamper-evident packing.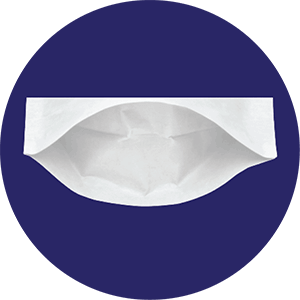 Bottom Gusset
Add a bottom gusset to shore up your custom Mylar bags on the display shelves and racks without any support.
STEP 6:
CHOOSE YOUR HANG HOLE
Hang hole is a useful feature to display products, it allows your Mylar bags to go from shelves to peg board for display.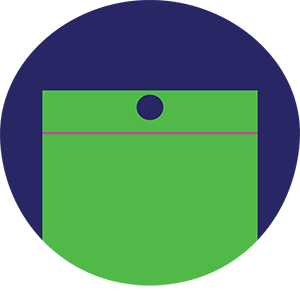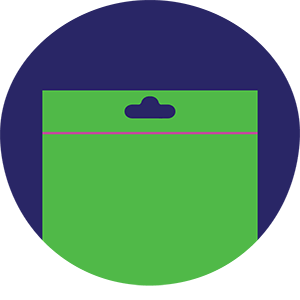 STEP 7:
CHOOSE YOUR CLOSURE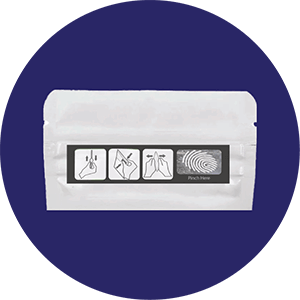 Child Resistance
Make sure that your bags are up to the law. Customize them with Pinch and Pull child resistance technology to keep them safe.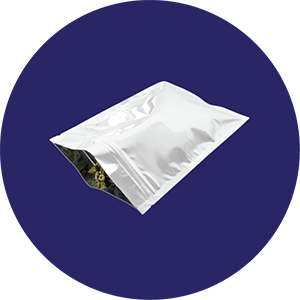 Zip Lock
Make your Mylar bags with a resealable zip lock and allow your clients to seal back after opening and keep inside products fresh.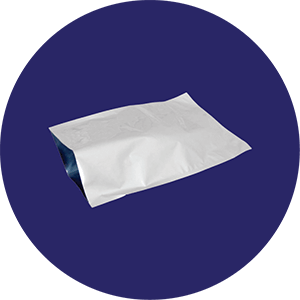 Straight Edge
This type of closure bag is used for one time only. After opening the bag, you cannot reseal it without heating sealer.
STEP 8:
TOP / BOTTOM LOADING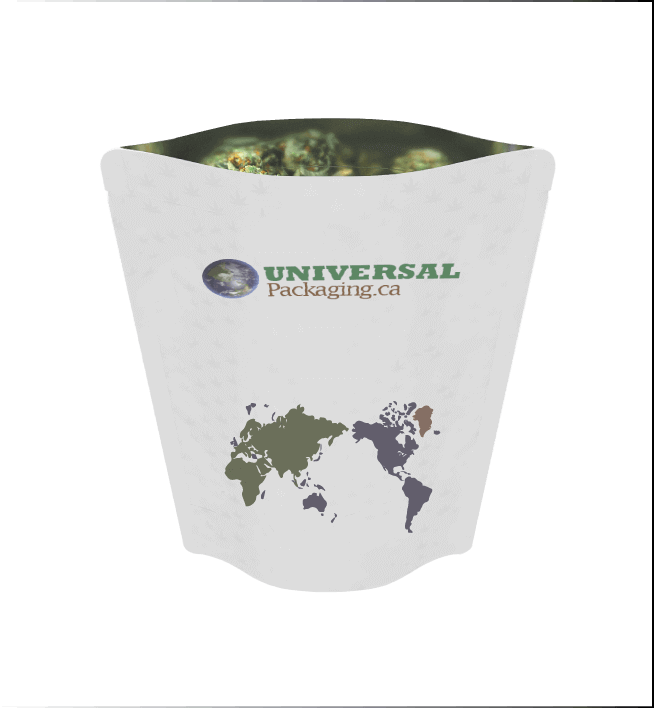 Top Loading
Top Loading
These bags are designed to be filled from the top and then sealed, typically with a heat sealer, to keeps the contents fresh and protected.
Bottom Loading
Unlike top loading bags, bottom loading bags are filled from the bottom and then sealed, to keeps the contents fresh and protected.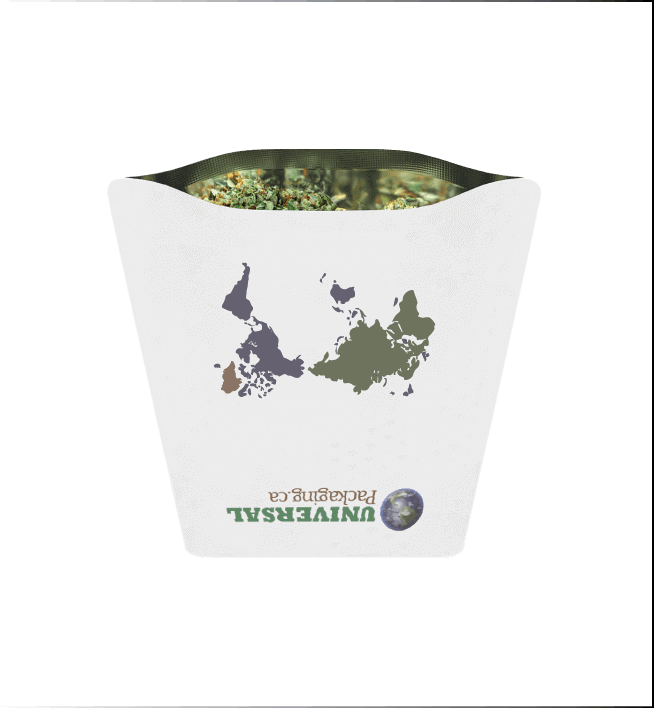 Bottom Loading
FREQUENTLY ASK QUESTIONS
What do cut out Mylar bags cost?
Our rates are market competitive. Also, if you deal in wholesale bulk orders then you will get a special 30% discount.
What is the standard delivery time for custom packaging?
Typically, it takes 7 to 10 working days to deliver. However, with an extra shipping fee, it would be sent within 3 to 5 days.
What are the minimum quantities for custom shape die cut Mylar bags?
All custom bags have no minimum. We do any quantity you desire with fast production and Free shipping at the doorstep.
Are your bags are safe for food packaging?
Yes, our bags are completely hygienic and safe for food storage. Also, our materials are FDA-approved.
How can I order Custom boxes?
you can make your order here.
CUSTOMERS FEEDBACK



Protect and Preserve Your Products With Our Sturdy Circle Mylar Bags, Offering Unbeatable Freshness and Reliability at an Affordable Price
The edible circular and round Mylar bags come in any size and printing with free shipping. Our design bags are special because they go through several processes during construction. We offer inspiring modifications of retail. Also, you can customize them in popular shapes, sizes, and colors. Our design experts are talented in producing complicated solutions that help to be prominent from their competitors. Similarly, they will guide you through the process to ensure that your product gives better communication with customers. These packs are sturdy and durable enough to carry hefty goods without any damage. You can move your pieces of stuff from one place to another without fear of damage.
Stand Out From the Crowd With Our Unique Custom Shape Bags, Tailored to Fit Your Product and Brand for an Unforgettable Presentation
If you want to be prominent in your profession, then you must get hands-on custom shaped bags. Material and printing matter a lot in marketing. We provide you with the best quality material and printing amenities. Our staff is always ready to support you to design your bags. Furthermore, if you are new in the market and do not have any ideas, then don't worry. We offer free consultations with our packaging experts to our esteemed customers.