Custom Frozen Food Packaging
Unlock freshness with our custom mylar frozen food packaging bags. Sustainable, versatile, and personalized made for your frozen delights. Submit your free quote request now and elevate your brand today! Avail a discount of 15% OFF and Free Shipping too.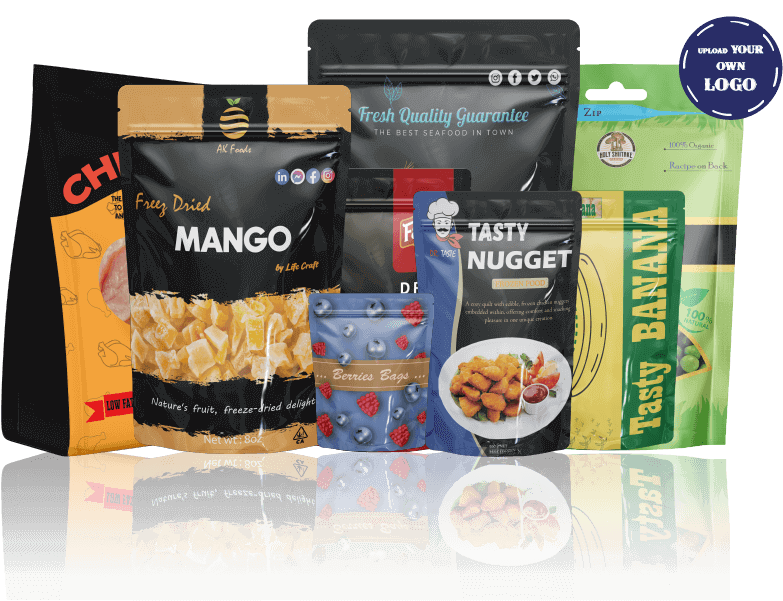 Are you looking to transform your frozen food business with custom packaging solutions? Look no further than Universal Packaging. We specialize in creating custom mylar frozen food packaging bags that meet to the specific needs of your products.
SPECIFICATIONS
| | |
| --- | --- |
| Printing | We can print anything you need |
| Dimension (L + W + H) | Share your required size in terms of Length x Width x Height and we will transform it into reality |
| Quantities | 1-100000000 |
| Stock | Plastic, Food gradable, Aluminum, Kraft |
| Printing | Plain, Digital, CMYK Colors, PMS (Pantone Matching System), Spot Colors |
| Finishing | Gloss Finish, Matte Finish, Gloss AQ, Gloss UV, Matte UV, Spot UV, Embossing, Foiling(Gold, silver, Cooper, Red, Blue Foil Stamping) |
| Additional Options | Window Patching, Die-cutting, Laser cutting |
| Turnaround | (12-14 business days) Depends upon number of color layers and size, after press-ready file confirmed by client |
| Shipping | Ship Flat, Packed in container, UPS, FedEx, DHL |
Recent work done of Custom Frozen Food Packaging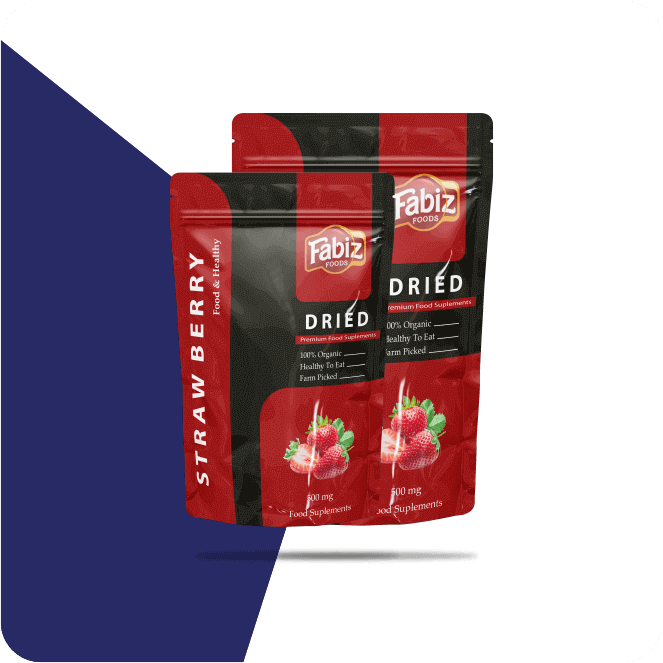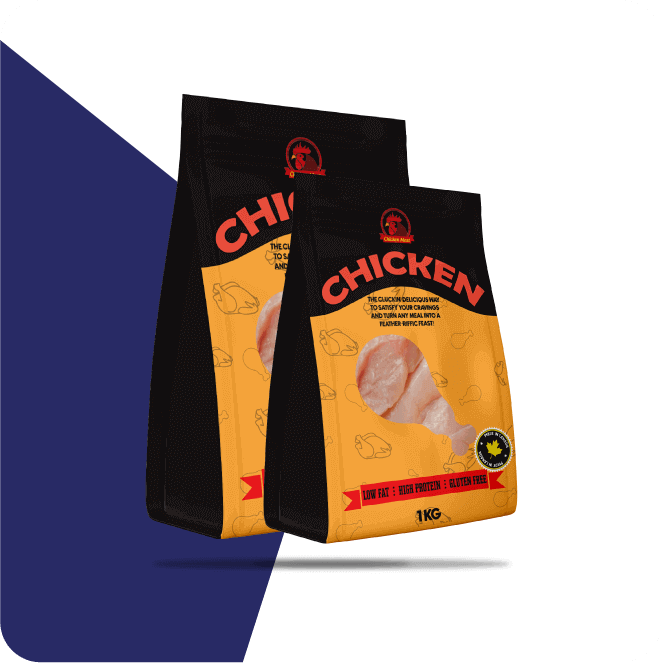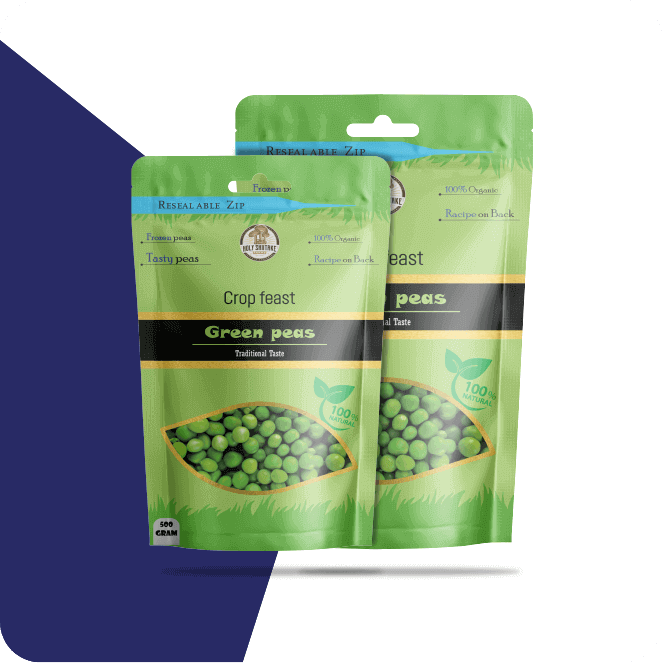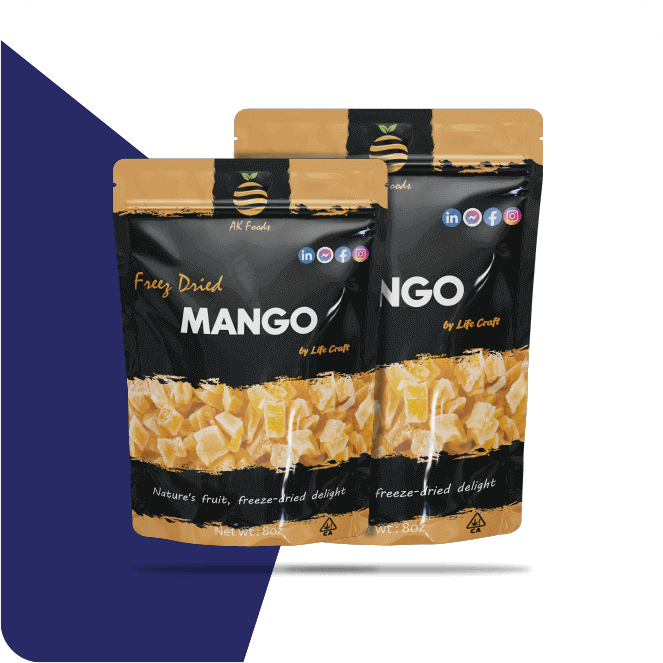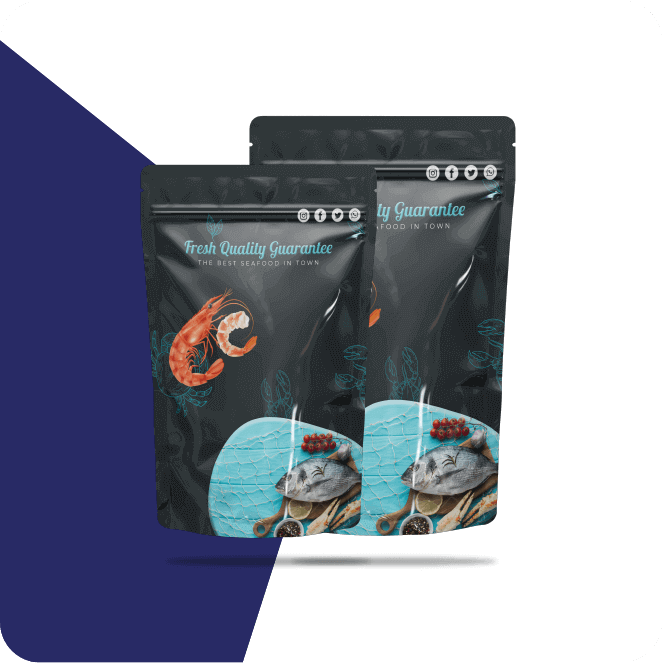 Frequently Asked Questions (FAQs)
Can I get packaging bags in specific sizes for my frozen products?
Absolutely! We offer a wide range of sizes to accommodate your unique needs. Whether you have small portions or larger items, we can create bags that fit perfectly.
Do you provide custom shapes for the packaging bags?
Yes, we specialize in crafting packaging bags in various shapes. Whether you need square, rectangular, or even custom shapes to match your brand, we've got you covered.
What's the turnaround time for custom packaging orders?
Turnaround times can vary based on the complexity of your order. We strive to provide efficient service while maintaining the highest quality standards. Contact us for specific details.
Can you assist with design if I'm unsure about the packaging layout?
Certainly! Our design experts can help you create a captivating packaging design that aligns with your brand and product. We're here to bring your vision to life.
Get Personalized Frozen Food Packaging Solutions
With years of industry experience, we understand how crucial packaging is for preserving the quality of your frozen delights. Our specialized frozen food packaging bags are  Smell Proof Bags and crafted to endure freezing temperatures, ensuring your products retain their taste and texture.
Versatile Packaging Choices
From flexible bags designed for frozen foods to custom solutions ideal for small businesses, our diverse range of packaging options addresses the unique demands of your brand. Beyond just functional containment, our packaging serves as a canvas to create an alluring visual presentation, inviting customers to explore your offerings.
Personalized Branding
With best prices on Custom Mylar Bags Wholesale Stand out from the competition with personalized branding on your packaging. Our Custom frozen food packaging can be personalized to showcase your company's logo, brand colors, and essential product information. This branding not only sets your products apart but also cultivates brand recognition and loyalty.
Championing Sustainability
Embrace sustainability with our selection of Eco friendly Frozen Food Packaging that resonates with eco-conscious consumers. Either you use it as Custom Dog Treat Packaging minimize your environmental footprint while ensuring your frozen products are delivered to consumers with freshness and quality intact.
Dependable Shipping Solutions
Our Stand Up Pouches is engineered for resilience, ensuring your frozen items withstand the shipping process without compromising quality. Whether you're distributing locally or nationally, our bags maintain the frozen integrity of your products, arriving in impeccable condition.
Your Strategic Packaging Partner
Choosing the right packaging partner is a strategic decision. At Universal Packaging, we're not just packaging manufacturers; we're your allies in success. We understand the nuances of frozen food packaging and offer solutions aligned with your business goals.
Elevate Your Frozen Food Business
Ready to propel your frozen food business to new heights? Reach out to us to discover how our custom mylar frozen food packaging bags can transform your brand. Elevate your products with packaging that mirrors the care and quality you pour into each creation.