Custom Cookie Packaging
Boost your cookie sales with our special Custom Cookie Packaging. Made to show off your delicious treats, it not only looks great but keeps your cookies fresh. Choose from lots of designs and sizes to make your cookies perfect for any event.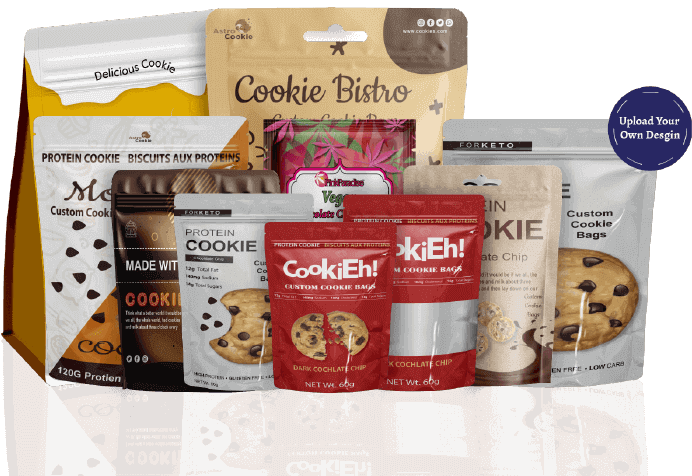 Introducing our Cookie Bags – Get fully personalized bags ensure your delectable treats remain fresh, delivering a delightful experience to your customers. At Universal Packaging, we prioritize quality packaging to complement the excellence of your cookies. An easy-to-use combination of simplicity and practicality, personalized for everyday convenience. Whether you're a home baker or a professional, our Custom Cookie Packaging are customize to meet your unique needs.
SPECIFICATIONS
| | |
| --- | --- |
| Design | Any design, logo, pattern or artwork is printable on your required Custom Cookie Packaging |
| Dimension (L + W + H) | Give us your required size and let us change your vision into reality |
| Quantities | We do have minimum order quantities based on the design size flexibility and timeline. |
| Stock | PET, Clear PET, METALIZED (Aluminum), Kraft (chat with our packaging expert for better selection) |
| Printing | Digital, Gravure Printing, PMS (Pantone Matching System), Spot Colors and CMYK |
| Finishing | Gloss, Matte Finishing, Gloss AQ, Gloss UV, Matte UV, Spot UV, Embossing, Foiling(Gold, silver, Cooper, Red, Blue Foil Stamping) |
| Additional Options | Window Patching, Die-cutting, Laser cutting |
| Turnaround | (10-14 business days) Depends upon number of color layers and size, after press-ready file confirmed by client |
| Shipping | Ship Flat, Packed in container, UPS, FedEx, DHL |
Standard Sizes for Custom Cookies Packaging
| | | | |
| --- | --- | --- | --- |
| 1 gram – 3″ x 4.25″ | 1/8 oz (3.5g) – 3.62″ x 5″ x 1.5″ | 1/4 oz (7g) – 4″ x 6.5″ x 2″ | 1/2 oz (14g) – 5″ x 8.14″ x 2″ |
| 1 oz (28g) – 6″ x 9.25″ x 2″ | 4″ x 2.5″ x 8″ (10cm x 6cm x 20cm) – Approx. 50-100 grams | 4″ x 2.5″ x 8″ (10cm x 6cm x 20cm) – Approx. 50-100 grams | 8″ x 4.75″ x 14″ (20cm x 12cm x 36cm) – Approx. 500-800 grams |
| 9″ x 5.5″ x 16″ (23cm x 14cm x 40cm) – Approx. 800-1000 grams | 10″ x 6″ x 18″ (25cm x 15cm x 46cm) – Approx. 1000-1500 grams | 12″ x 7″ x 20″ (30cm x 18cm x 51cm) – Approx. 1500-2000 grams | 14″ x 8″ x 22″ (36cm x 20cm x 56cm) – Approx. 2000-3000 grams |
| 5″ x 3″ x 10″ (13cm x 8cm x 25cm) – Approx. 100-200 grams | 6″ x 3.5″ x 11″ (15cm x 9cm x 28cm) – Approx. 200-300 grams | | |
Please note that these weight capacities are approximate and can vary based on the specific product and material used for the Custom Cookies Packaging bags.
work done of Custom Cookies Packaging Bags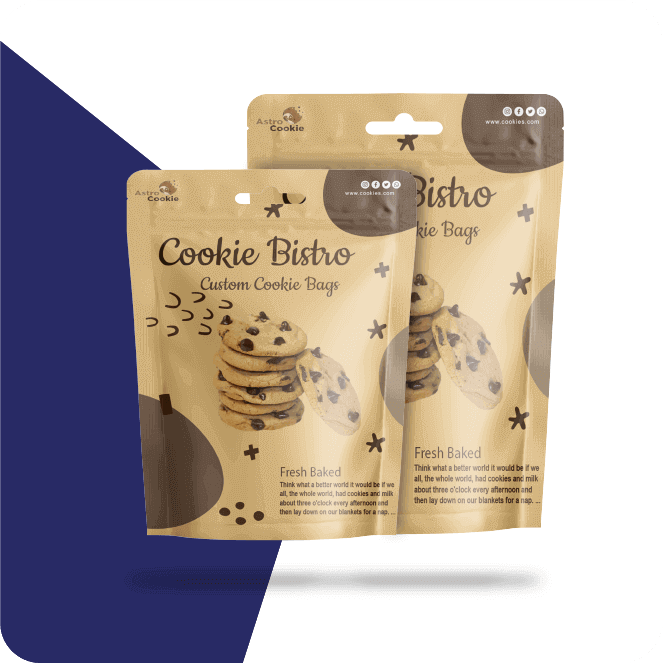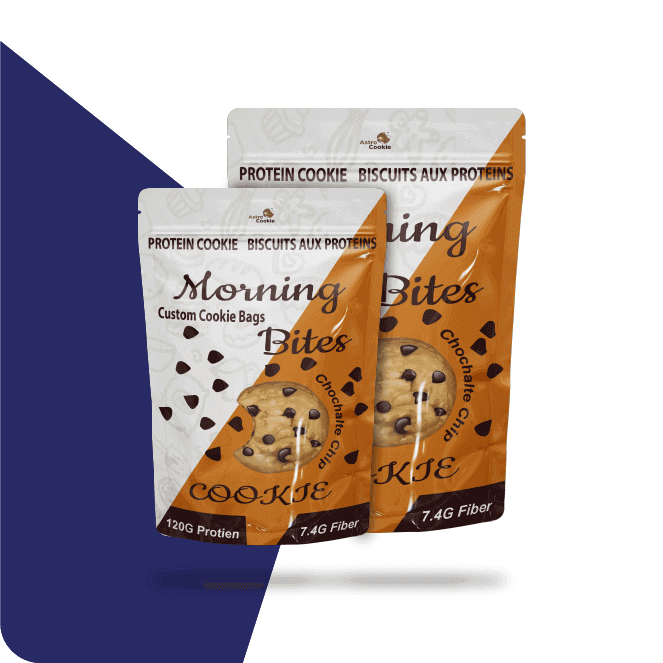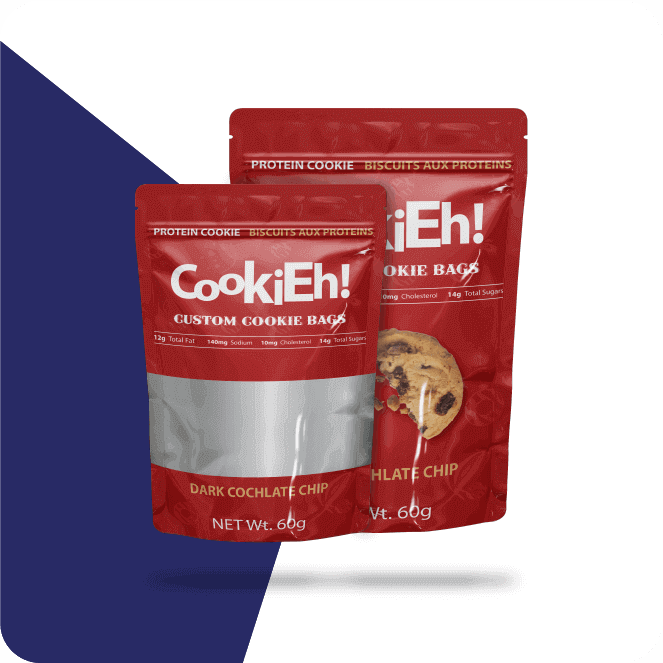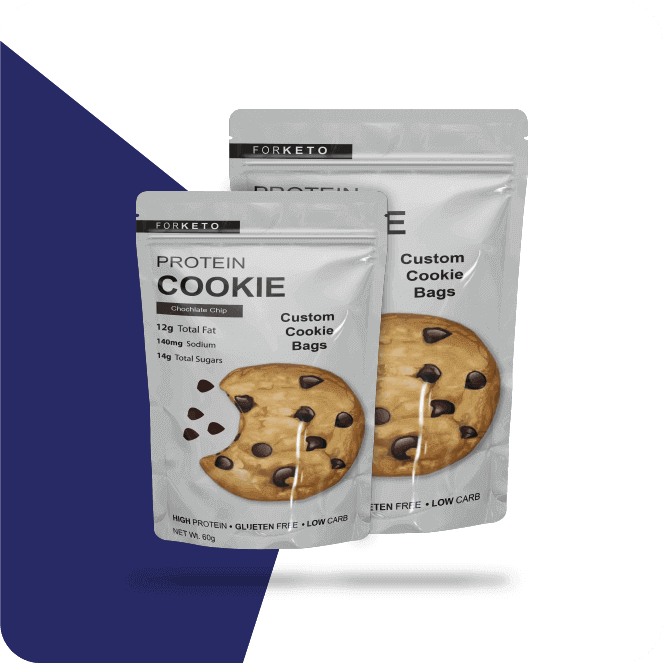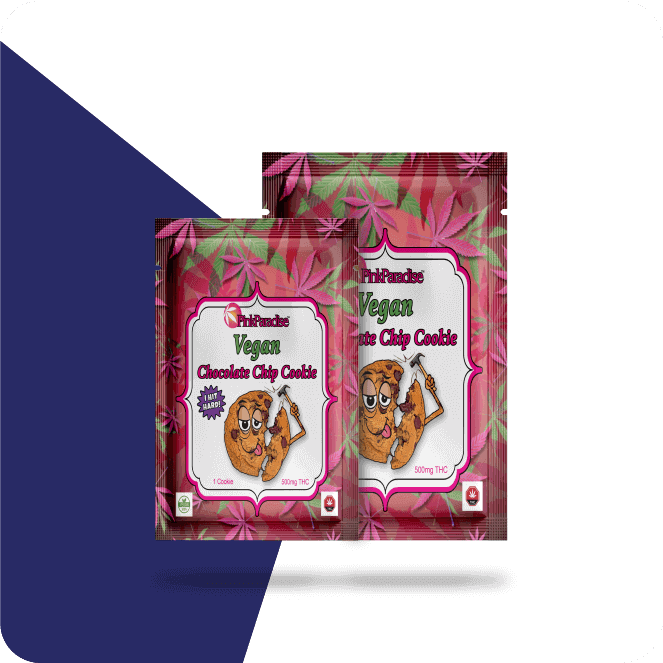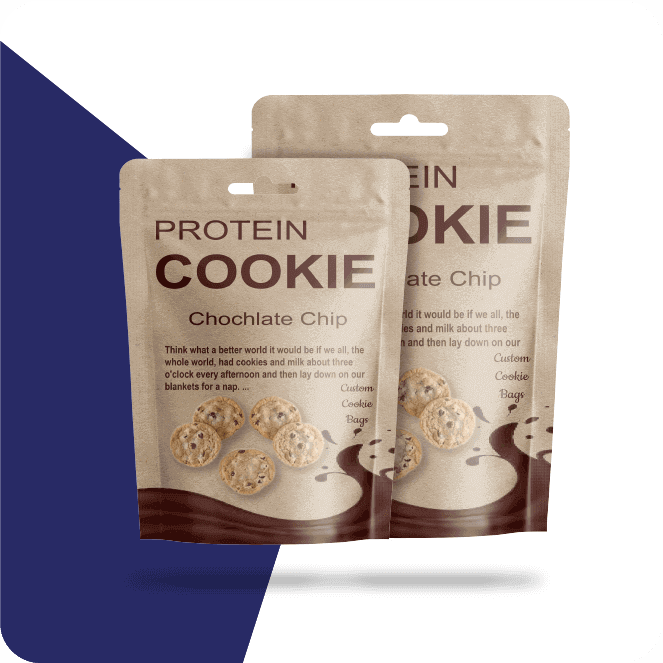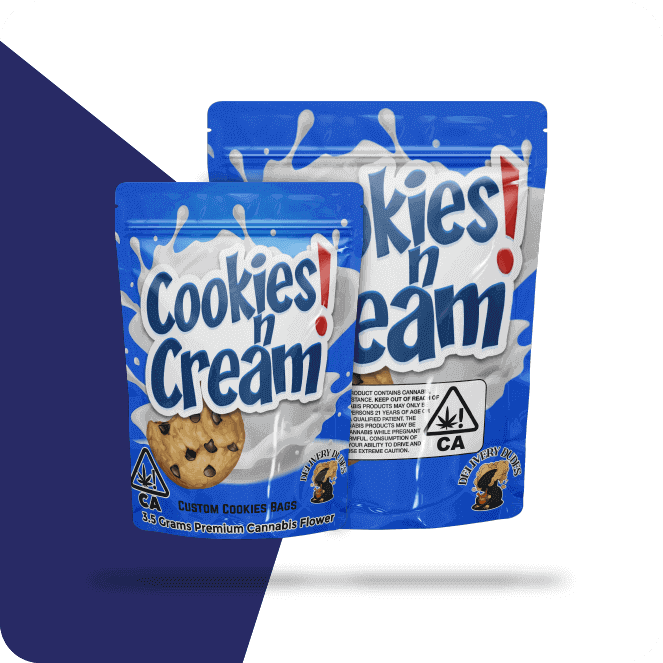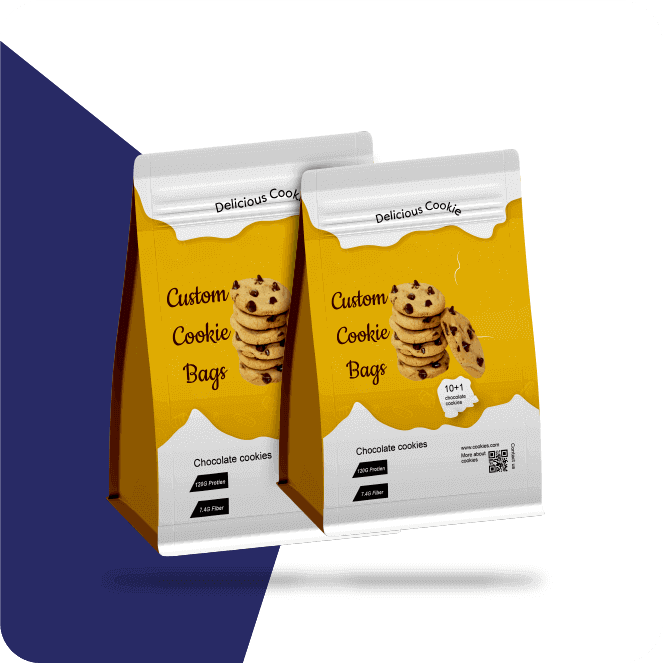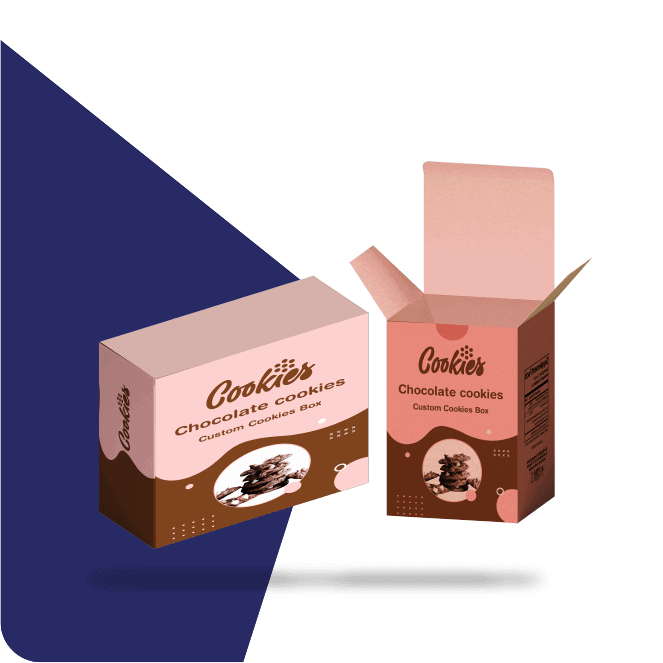 Frequently Asked Questions (FAQs)
Can I order custom Cookie Packaging in any size for my unique cookie creations?
Absolutely! We specialize in personalizing custom packaging in a wide range of sizes to perfectly fit your delicious treats.
What materials are used for your Custom Cookie Boxes?
Our Custom Cookie Boxes are personalized from high-quality materials, ensuring both durability and a touch of elegance for your cookies.
Is it possible to get eco-friendly options for Custom Cookie Packaging?
Yes, sustainability is important to us. Explore our eco-friendly options to make your packaging as delightful for the environment as your cookies are for taste buds.
Can I have my logo printed on the Cookie Packaging?
Certainly! We offer customization, including logo printing, to give your packaging a personalized and branded touch.
Are there bulk order discounts for Cookies Bags Wholesale?
Yes, we provide competitive discounts for bulk orders. Contact our team for personalized quotes on Cookies Bags Wholesale.
Do you offer Custom Prepare Cookie Bags for a more sustainable choice?
Absolutely, we provide Custom Prepare Cookie Bags to align with your commitment to eco-friendly packaging.
What shapes and styles can I choose for my Custom Cookie Boxes?
The possibilities are endless! We offer various shapes and styles to match the uniqueness of your cookies.
How long does it take to receive a customized Cookie Packaging order?
The production time varies, but we strive to ensure timely delivery. Contact our team for specific timelines based on your requirements.
Are your Cookie Baggies resealable?
Yes, our Cookie Baggies come with convenient resealable options to keep your cookies fresh and flavorful.
Can I get creative packaging ideas for special occasions like Christmas?
Certainly! Explore our creative packaging ideas for holidays and special occasions, including festive Christmas-themed options.
What makes your Custom Cookie Packaging stand out from competitors?
Our commitment to quality, customization, and diverse options sets us apart. Experience packaging that's as unique as your cookies.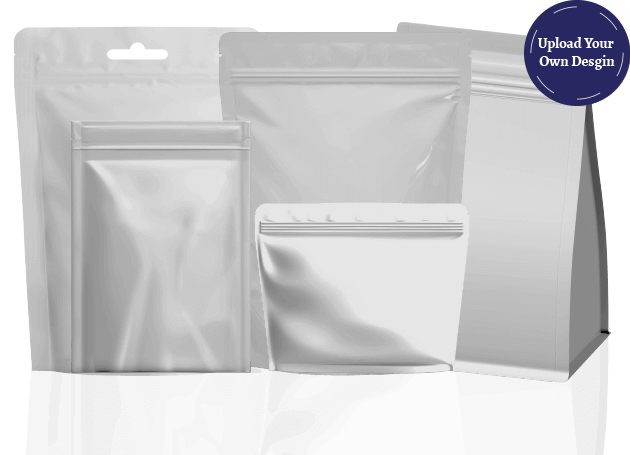 Take in the simplicity of perfection with our White Cookie Bags. Whether you're planning a pristine-themed event or simply prefer the classic grace of white, our company offers dedicated White Cookie Bags that embody sophistication. Customized to meet your desire for a clean and timeless presentation, these bags ensure your cookies stand out in a pure, perfect present. Choose our White Cookie Bags for a touch of refined simplicity, allowing your treats to shine against a backdrop of pristine white.
For those who appreciate the attraction of darkness, our Black Cookie Bags make a bold and stylish choice. If you're seeking packaging that stands out with a touch of sophistication, our company provides exclusive Black Cookie Bags designed to meet your specific preference. Elevate your cookie presentation with these bags that exude luxury and offer a striking contrast. Whether you're organizing a sleek event or simply love the timeless appeal of black, our dedicated Black Cookie Bags are the perfect solution for packaging that matches your aesthetic vision.
Lets work together and handover your packaging headache. Use Our Custom Cookies Packaging Solutions:
Cookies Bags:
Dive into our extensive collection of Cookies Bags, each meticulously personalized to accommodate cookies of diverse shapes and sizes. The durability and quality of our Cookies Bags guarantee your treats are presented in perfect condition, making them an ideal choice for personal enjoyment or gifting. Candy Packaging bags also available at Universal Packaging.
Custom Cookie Bags:
Unlock a new level of personalization with our exclusive Custom Cookie Bags. Customized to your unique preferences, these bags go beyond the ordinary, providing a distinct packaging solution. Express your creativity and brand identity with Custom Cookie Bags that make a lasting impression.
Custom Printed Cookie Bags:
Enhance your brand with our sophisticated Custom Printed Cookie Bags. Our high-quality printing makes sure that your designs and logo take center stage, creating a special brand experience. These bags are not just a packaging solution; they are a statement of your brand's commitment to quality. Also customized Cupcake boxes Stylish, durable packaging for your delightful cupcakes, ensuring safe transport and eye-catching presentation for all occasions.

Custom Cookie Bags with Logo:
For a professional and branded touch, opt for our Custom Cookie Bags with Logo. These bags serve as a powerful branding tool, reinforcing your logo and leaving a lasting impression on customers. Let every cookie be a proof to your brand's identity with our personalized packaging.
Custom Cookie Packaging Bags:
Step into sophistication with our Custom Cookie Packaging Bags. Customized to meet the unique demands of your brand, these bags elevate the overall presentation of your cookies. From graceful designs to personalized features, they reflect your commitment to quality and style.
Personalized Cookie Bags:
Create a unique experience with our Personalized Cookie Bags. Perfect for special occasions or thoughtful gifts, these bags allow you to add a personal touch to your treats. Explore the possibilities of personalization with Your Brand Name. Maintain freshness Mylar bags with designed to add a stylish flair, ensuring your things stay both appealing and well-preserved.

Stand Up Cookie Pouches:
Add a modern touch with our Stand Up Cookie Pouches. Stylish and practical, these pouches enhance the visual appeal of your cookies and provide a convenient display. The stand-up design ensures your treats take center stage, making them a delightful focal point.
Custom Made Cookie Bags:
Bring a touch of individuality to your treats with our unique Custom Made Cookie Bags. Created to align with your distinct preferences, these bags go beyond the ordinary, offering a personalize packaging solution for your delicious delights. Choose personalization that reflects your brand identity, ensuring that each shared cookie is not only a flavorful delight but also presented in a manner that mirrors your unique touch. Our Custom Made Cookie Bags provide the perfect canvas for expressing your creativity and setting your brand apart in the world of sweet indulgence.
Custom Printed Clear Cookie Bags:
Dive into the grace of transparency with our exclusive Custom Printed Clear Cookie Bags. Allow the delightful creations within to take center stage while the custom prints add a personalized touch. These bags have graceful style and clarity, ensuring that your cookies are not just a treat for the taste buds but also a visual feast.
Custom Stickers for Cookie Bags:
Infuse charm into your packaging with our exclusive Custom Stickers for Cookie Bags. These stickers not only seal in the freshness but also add a personalized flair to your cookie bags easily. Choose from a variety of designs or create your own custom sticker to leave a lasting impression. Our Custom Stickers for Cookie Bags are the small yet impactful detail that transforms your packaging into a statement, ensuring that each cookie is not merely a treat but a memorable experience.
Customized Cookie Bags:
Customize each cookie to reflect your identity with our exclusive Customized Cookie Bags. Personalized according to your preferences, these bags elevate the of your uniqueness. From personalized sizes to custom prints, we offer a various range of options to make your packaging as special as the cookies within. Elevate your brand with Customized Cookie Bags that narrate a story and establish a lasting connection with your customers.
Cookie Packaging:
At the core of every delightful cookie the perfect Cookie Packaging. Our variety of packaging solutions is carefully designed to preserve freshness. Whether you opt for simple elegance or a more personalized touch, our Cookie Packaging is expertly personalized to meet the diverse needs of bakers and confectioners alike. Trust us to provide packaging that not only protects but also adds a touch of charm to your sweet creations.
Miss Cookie Packaging:
Step into a world of charm with our exclusive Miss Cookie Packaging. Conceived with a feminine touch, these packaging solutions are ideal for those who appreciate the fusion of sweetness and style. Embrace the charm of Miss Cookie Packaging and elevate the presentation of your delightful creations.
Cookie Box Packaging:
For a dash of sophistication, our Premium Cookie Box Packaging is the ideal choice. Whether you're gifting cookies or Display Boxes in your bakery, our Cookie Box Packaging ensures that every treat is encased in a box of delight.
Cookies Packaging:
Start on a journey of possibilities with our unique Cookies Packaging. From simple and classic to personalized and unique, our packaging complete to every taste and style. Recognizing that each cookie is special, our Cookies Packaging is designed to complement of your uniqueness.
Creative Packaging for Cookies:
Set your imagination free with our Creative Packaging for Cookies. From imaginative designs to personalized touches, our Creative Packaging for Cookies introduces an extra layer of uniqueness to your treats. Elevate your cookie presentation and leave an enduring impression with packaging that stands out from the ordinary.
Packaging for Cookies:
Our Packaging for Cookies is more than just an enclosure – it's a statement. Skillfully personalized to safeguard and enhance, our packaging solutions ensure that your cookies are presented with style and care. Whether you're a home baker or a seasoned confectioner, our Packaging for Cookies is designed to fulfill the diverse needs of the baking community.
Christmas Cookie Packaging:
Capture the festive spirit with our Christmas Cookie Packaging. From themed boxes to holiday-inspired , our packaging add a delightful touch to your seasonal treats. Make your cookies a festive gift with packaging that embodies the joy of Christmas.
Cookie Packaging Boxes:
Secure your in style with our flexible Cookie Packaging Boxes. Strong, customizable, and designed to enhance the presentation of your cookies. Choose from a variety of sizes and shapes to perfectly complement your delights. Efficient, eco-friendly Frozen Food Packaging For Small Businesses, ensuring freshness and charm reflecting cookies packaging standards.
Biodegradable Cookie Packaging:
Embrace sustainability with our Biodegradable Cookie Packaging. Eco-friendly and thoughtfully designed, these packages ensure your treats are presented with care for both taste and the environment.
Chocolate Cookies Packaging:
Our Chocolate Cookies Packaging designed to complement the rich flavors of your chocolate, our packaging adds an extra layer of elegance. Present your cookies with sophistication and style using cookies bags. Enhance your chocolate gifting experience with our exquisite Empty Chocolate Boxes. 
Flavor Harmony:

Customized to harmonize with the rich and indulgent flavors of chocolate cookies.

Specialized Cookie Bags:

Utilizes specially designed cookie bags for a seamless and stylish presentation.
Custom Cookie Bag:
Personalize a packaging that reflects your brand with our Custom Cookie Bags. From size to design, personalize every detail for a packaging that speaks uniquely to you.
Cookies Bags Wholesale:
Streamline your business with Cookies Bags Wholesale. Our bulk options offer cost-effective packaging without compromising on quality. Ideal for bakeries and businesses looking for efficient and economical cookie packaging. Donut Boxes Wholesales Bulk solutions for delectable donuts, offering durability and style to enhance your brand presentation.
Cookie Bags Canada:
For our Canadian customers, our Cookie Bags Canada collection offers practical and stylish packaging . Whether you're a home baker or a business, our diverse range ensures your cookies are presented with a touch of Canadian flair.
Contact Us
Thank you this space is dedicated to you—whether you have questions, connect with us concerns, or we're here and ready to assist. Feel free to explore the ways to get in touch.