Shape your identity and stand out with custom printed smell proof bags Canada in customized shape, style and printing. Submit your quote now and get 40% OFF with Free Shipping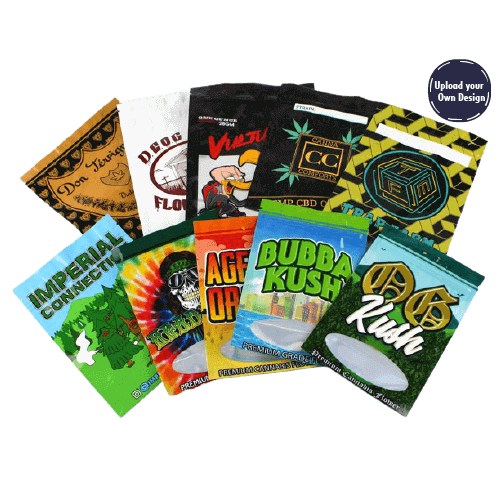 Start with Customized Pouches
These are the perfect starting point for your weeds and marijuana or any product items. There is something incredibly appealing about customizing your products. Whether it's a pre-roll, stand-up, or exit skunk bag, our UNIVERSAL PACKAGING designer skills can transform your ideas into a custom marijuana packaging that stands out on the shelf. With simple features such as reusable zippers and splitting notches on side gussets and low load for easy filling, our products capture customer attention while enhancing storage.
Smell Proof Bags With Lock
If you are looking for Custom Mylar Smell Proof Bags with lock for your medicines, perfumes, or cigarettes, this product will be worth a try. Our all products are made of high quality, resistant, and water-resistance with PU leather. Comes with waterproof built-in hoods and a three-digit combination lock (you can customize it at your caution). It consists of pockets containing two dividing internal spaces for a better layout.
These 420 smell proof ziplock bags set multi-sided targets for the needs of all pharmacies, grocery stores, and bakery items and dried nuts. For those who need a nice product or zipper with a specific gram or ounce size, you will be able to choose from a variety of baggie sizes to suit your specific needs. They come with high-quality carbon activated charcoal with millions of small packages to hold twice as strong a scent as other types.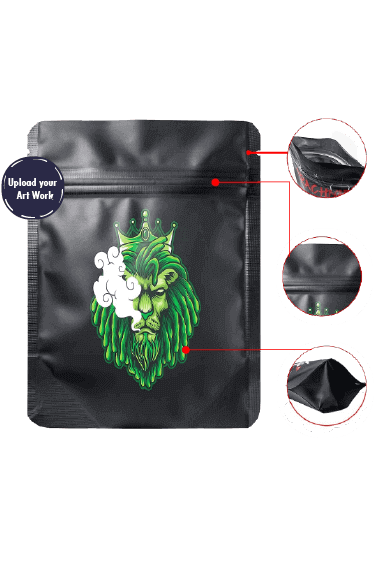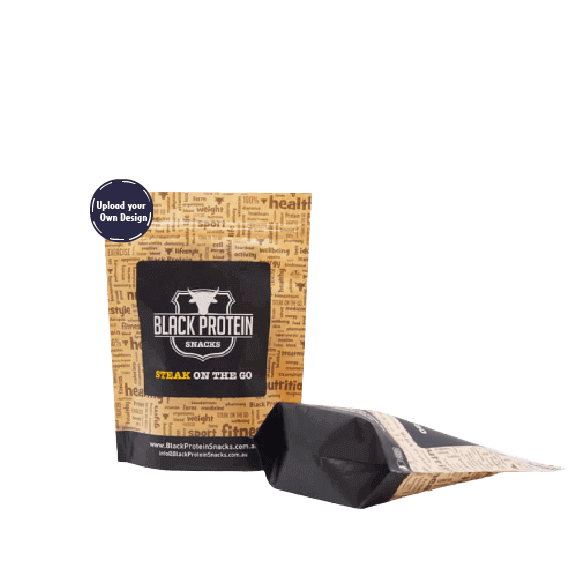 Standup Smell Proof Bags
Get high-quality custom standup smell proof bags near me is suitable for packaging needs with free shipping. Our printed marijuana bags not only highlight our product but are sturdy and have a quality barrier that effectively blocks odor.
These custom smell proof standup storage bags no minimum contains moisture control and ensures the burning, aroma and strong flavour of edible foods and marijuana. These are specifically designed for cannabis storage. Our stash bags is white, kraft, clear and black and are used to carry various amounts of marijuana.
Custom Smell Proof Bags Wholesale Canada
The custom smell proof bags wholesale near red deer are used as a container for personal items. They come in a wide range of sizes and shapes and often appear in cabinet light. Supplier brand stores help bring a lot of wallets to retailers by offering a huge range of options at low prices. Universal packaging as a retailer buys a lot of goods, collects a variety of products, and sells them in bulk with sales channels. we can sell login products and often offer additional discounts to consumers who like bulk shipping. 3.5 grams in a bag is enough to tide over for an afternoon and others for a week. But these days, they are used for weed are state of the art compared to the sandwich containers. Looking for our wholesale smell proof bags for sale? Submit your quote request.
Smell Proof Seal Bags
There is a temperature mark on the surface of the smell proof seal bags walmart where it can clog the inside and block moisture to form a dry surface to protect the internal products from damage. These can be used as sealed. Universal Packaging provides wholesale service, you can choose the color, size, and ship, and print your design pattern or logo for your heat seal bags Canada. The customized heat seal products are personalized and will give you the effect of your product. Get your resealable smell proof bags with exclusive discount deal and free shipping at your doorstep. We also maintain high-quality delivery to our customers. KEEP FOOD FOR LONG-TERM: our products have two sides and our Aluminum metallic products are suitable for food storage and retain heat and aroma.
Custom 3.5 Smell Proof Bags
These custom 3.5 smell proof bags with logo or any design printing comes with free shipping. The actual fragrance bag also called an outfit, is made of polyethene terephthalate (PET). The stuff is strong, misty, murky, overcast with unique moisture content and gas-impermeable belongings. If we talk for fabrics that do not have an anti-odour technology but are still resistant to odors, look for natural materials such as cotton, bamboo, merino wool, linen, hemp or a combination of those fibres. They can be restated and can be reopened if necessary, which lasts a lifespan for continued use. Although you may not be able to cover the carbon lining area, you can re-activate your product by opening them inside and exposing it to sunlight or drying it for less than 10 minutes.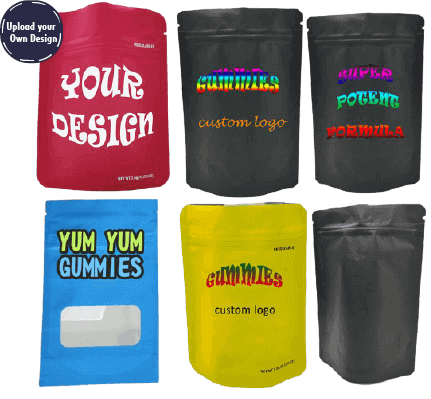 SPECIFICATIONS
Style
Any Custom Size and style available
Dimension (L + W + H)
All Custom Sizes Available
Quantities
100 – 500,000
Stock

odor Proof

Plastic, Food gradable, Aluminum, Kraft,
Printing
Plain, CMYK Colors, PMS (Pantone Matching System), Spot Colors
Finishing
Gloss Lamination, Matte Lamination, Gloss AQ, Gloss UV, Matte UV, Spot UV, Embossing, Foiling
Additional Options
Heat Sealable + Zipper + Clear Window + Round Corner
Turnaround
8-12 business days after press-ready file confirmed by client
Shipping
Ship Flat, Packed in Boxes, UPS, Fedex, DHL
Personalized Smell Proof bags
You can personalized smell proof bags target in any shape, style and print your own design. These are for the protection of your items that you can carry anywhere even if you are in the office or go travelling, then this is the product you should try. Made of high-quality vegan PU leather, the box comes with activated carbon technology, thus concealing even the strongest odor/scent. They contain a key-level lock system built into the zipper. This is the lockable case is designed to keep odours and essentials inside while removing unwanted hands and eyes. Inside the container are custom-made walls and a large zipper pack under the lid to keep your valuables safe, orderly and secure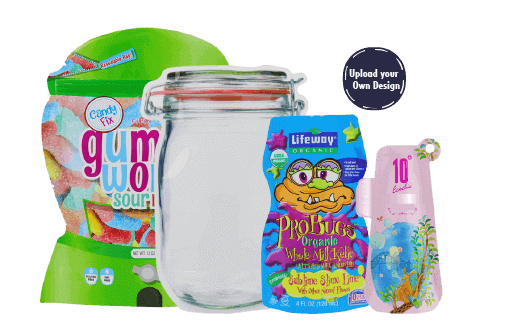 Custom smell proof bags with logo
You can get custom smell proof bags with logo shapes with printing. As we have already spoken briefly, if you have any entity captivating for your product, it will put an amazing reputation on your customer's head. It helps to make the product unforgettable. When you launch your logo with an attractive new product, you will get high-speed feedback to attract customers with it. You will get customer satisfaction with a standard. So come and buy your items again. If you research, all known brands already work on that strategy.
The small smell proof bags with logo are the perfect size measuring 3 by 6 inches to fit in your pocket while travelling. We designed with activated charcoal, bamboo charcoal and waterproof PVC to protect against all odors leaving hand-pouches.
Even you can have a zipper-built notebook that allows being fully open for easy access. In order to make it easier to carry with it and keep it easily in your pants or jacket pocket, inside to protect any objects such as vapes, glass, lighting, or pens/pencil. All have a tiny pocket inside to hold herbs, money, hot items, or personal belongings. Our pouches have additional padding to protect your favourite items. This comes in many colors for a smooth but modern design. Everything is unique and can be used for any occasion.
Black smell proof bags
Use that black smell proof bags 3.5 for Appropriate size: herbs, spices, stamps, coins, small jewellery, small tickets and cones, SD cards and other small items. Other uses of best dog tested smell proof bags include the storage of coins and precious metals, jewellery and watches, screws, nuts, bolts and other repairs, to prevent rust and contamination. Ideal for camping and hiking, holidays, vacations and trips.
RESEALABLE SEALING STRIP: Our disposable bags offers a sealing line feature that keeps moisture and dust out. With advanced Space Seal technology, protect your content from UV rays and odors.
Large smell proof bags as herb guard
Probably extra large smell proof bags custom mostly and act like herb guard for storage of large amounts of dry foods. Including cereals and grains, pasta, rice, flour, noodles, bakery items, beans and vegetables, in fact, any dry food. Other uses include the storage of large pieces of paper and canvas, such as drawings, prints and illustrations, as well as the storage of clothing, including clothing, pants and jeans, coats and jackets, T-shirts etc. We send a odor proof storage bags and containers to the postal tubes, or wrap them on one side in a folded envelope or box appropriately, to ensure they reach you in good condition. Repeated folding can cause small holes, causing the deterioration of your store.
The smell proof bag Canada container is a smoking device that should be your own. After all, you do not want to reach that plastic bag every time you feel like lighting. The right container keeps your smoking items fresh while you hide any odors you may want to keep private. You can even use your container to eliminate a single hitter odor during cleaning.
Designer Smell proof bags small
Our designer Smell proof bags small design with high-quality materials and a calm modern look. it is a smart but effective scent that removes a bag that can go anywhere with you. It is made of durable PVC water-resistant material to protect all your belongings including herbs, medicines, wallets, phones, and vaporizers.
It has been installed in each odor proof container with carbon and bamboo charcoal-resistant fabric. Creating a large porous area for small pockets on the market to eliminate all odors. These Reusable Bags are extremely lightweight and easy to store in desks, cars, backpacks, cupboards, duffel bags, or they can be carried around in fashion! Lastly, each product comes with extra inner and zipper straps to organize your items.
1 pound smell proof bags
About this product
1 BUILDING 1 NON-EXHIBITION FUND
Hard Work Scent and PUNCTURE Barrier construction
Bottom Gusset – stand-alone for easy filling
The Heavy Duty Clear Front with Black Back / Bottom shows your yield
If you ask that 1 pound smell proof bags amazon are empty – yes the bags are new, unused and vacant (100 bags in a box). It is up to you, the legitimate farmer, to complete them. Our product has a large stand at the bottom and makes it easy to fill. Our synthetic materials are a good barrier to odor, moisture, oxygen and resistance to the heavy work of piercing. 1pound of marijuana can be closed by burning to protect the safety that proves it is full, stored or transported. 1pound have reusable zippers so they can open more often in the clinic and provide secure, easily accessible storage.
Smell proof bags for weed
Universal Packaging is becoming increasingly worldwide with resealable smell proof bags for weed amazon forest, and with it, government-sanctioned packaging directives are becoming increasingly difficult. To stay on top of these changing rules, you call for custom packaging and printing better half to restyle to market needs. We help you create distinctive, child-friendly packaging bags for your white smell proof bags for weed packaging products. We provide operators, cultivators and consumer solutions for all of their custom weed bags wholesale with logo. Whether you need packaging of disruption or antitrust solutions we are here to needs and guarantee all abidance with Kingdom guidelines and laws.
When you are at home, it works well, but if you are travelling, you might consider investing in a custom weed packaging wholesale item that holds a fragrant or soft smell proof weed case. They are very dense and easy to pack that broken pot of some kind. Of course, these can also be used at home. Some models come with a zipper lock so it's not easy for anyone but you to get into airtight smell proof bags. You can use this to camp, catch worms and food on a fishing trip or to cover the remnants of tobacco use. Our fragrance products are suitable for use with food lines, but you can use these for many different purposes almost anything you can imagine.
smell proof shipping bags
Since 2000, Smell Proof shipping bags has been creating durable, recyclable bags made of medical-grade plastic. … The bags come in clear or black, and in almost every size you can think of (depending on how big your stash is). You can also buy them in bulk at a very affordable price. If we talk about its fabrics that do not have the technology to eliminate odors but are still resistant to odor proof bags wholesale, look for natural materials such as cotton, bamboo, merino wool, linen, hemp or a combination of those fibers.
Where to buy smell proof bags no minimum?
Obtainable in all dimensions, designs, and colors, they are highly adaptable and the best smell proof bags Canada post and no minimum by Universal Packaging. Our designer teams are made using activated carbon technology that captures and eliminates odors. You can buy from our stores or by visiting our online stores. Have you found something you like but want to make it even more unique to you? Good news! Many retailers offer personalized, custom-made items. To individualized our products like custom mylar bags:
Open the register page.
Select your favourite order options. This will vary depending on what item options are available or in stock.
Under "prefix to personalization," the text box will tell you what the buyer needs to know. Fill in the call for details.
Press "purchase" or "Add to basket" and go ahead to exit.
These are our basic steps by which you can easily buy your 3.5 gram smell proof bags.
Custom smell proof bag manufacturer
If you are looking for a smell proof bag manufacturer for your medicines, perfumes, or cigars, this product will be worth giving a try. These custom smell proof bags Toronto made by Universal Packaging with superior quality, durable, and waterproof PU leather. It comes with built-in waterproof zippers and a three-digit combination lock (you can customize the code at your convenience). The bag contains dual inner divider mesh pockets for better organization of things. For any custom requirement Fee free and contact at sales@universalpackaging.ca