Custom Stand Up Pouches
Get custom stand up pouches in Canada. High-quality, customizable and printed packaging to present your products. Submit your free quote request now! and Get free Shipping!!!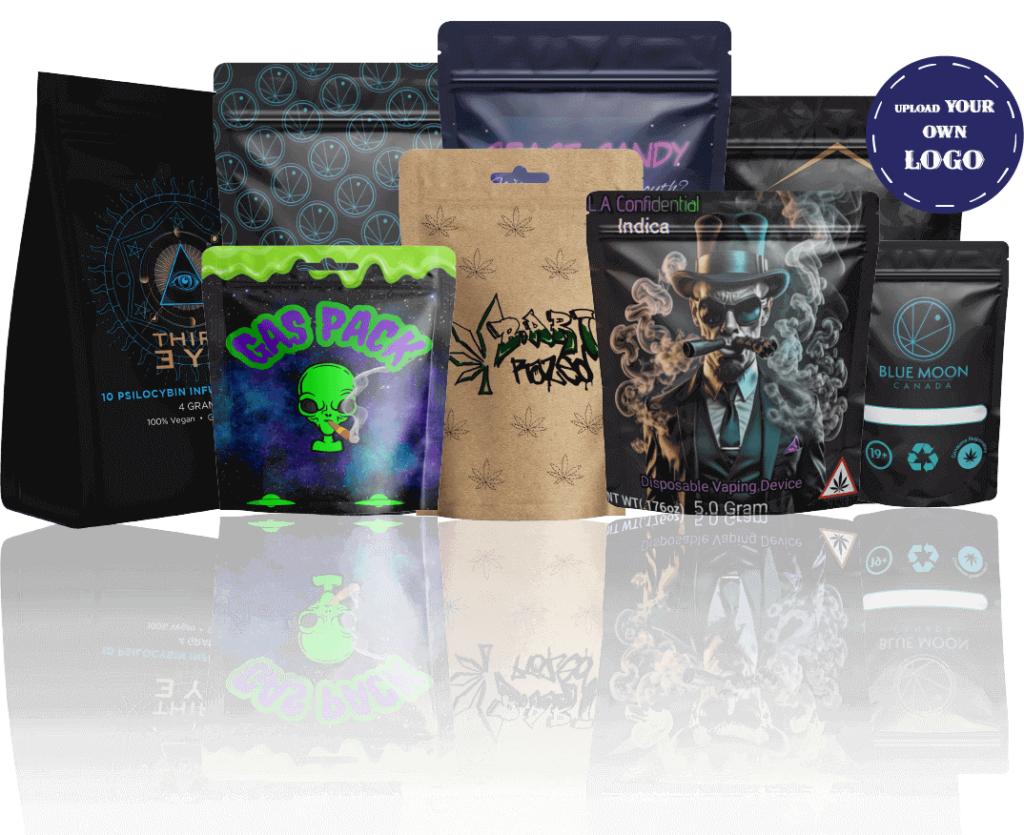 Welcome to Universal Packaging, your premier destination for custom stand-up pouches designed to cater to your unique requirements. Our expertise lies in providing a wide range of options for custom stand-up pouches with logo and full design printing. Whether you need them in any size, shape, or style, we have you covered. Elevate your brand with our exceptional packaging solutions.
SPECIFICATIONS
| | |
| --- | --- |
| Design | Any design, pattern, logo or artwork is printable |
| Dimension (L + W + H) | Give us your desired size and let us change your vision into reality |
| Quantities | We do have minimum order quantities based on the design size flexibility and timeline. |
| Stock | PET, Clear PET, METALIZED (Aluminum), Kraft (chat with our packaging expert for better selection) |
| Printing | Digital, Gravure Printing, PMS (Pantone Matching System), Spot Colors and CMYK |
| Finishing | Gloss, Matte Finishing, Gloss AQ, Gloss UV, Matte UV, Spot UV, Embossing, Foiling(Gold, silver, Cooper, Red, Blue Foil Stamping) |
| Additional Options | Window Patching, Die-cutting, Laser cutting |
| Turnaround | (10-14 business days) Depends upon number of color layers and size, after press-ready file confirmed by client |
| Shipping | Ship Flat, Packed in container, UPS, FedEx, DHL |
Standard Sizes for Stand Up Pouch Bags
| | | | |
| --- | --- | --- | --- |
| 1 gram – 3″ x 4.25″ | 1/8 oz (3.5g) – 3.62″ x 5″ x 1.5″ | 1/4 oz (7g) – 4″ x 6.5″ x 2″ | 1/2 oz (14g) – 5″ x 8.14″ x 2″ |
| 1 oz (28g) – 6″ x 9.25″ x 2″ | 4″ x 2.5″ x 8″ (10cm x 6cm x 20cm) – Approx. 50-100 grams | 4″ x 2.5″ x 8″ (10cm x 6cm x 20cm) – Approx. 50-100 grams | 8″ x 4.75″ x 14″ (20cm x 12cm x 36cm) – Approx. 500-800 grams |
| 9″ x 5.5″ x 16″ (23cm x 14cm x 40cm) – Approx. 800-1000 grams | 10″ x 6″ x 18″ (25cm x 15cm x 46cm) – Approx. 1000-1500 grams | 12″ x 7″ x 20″ (30cm x 18cm x 51cm) – Approx. 1500-2000 grams | 14″ x 8″ x 22″ (36cm x 20cm x 56cm) – Approx. 2000-3000 grams |
| 5″ x 3″ x 10″ (13cm x 8cm x 25cm) – Approx. 100-200 grams | 6″ x 3.5″ x 11″ (15cm x 9cm x 28cm) – Approx. 200-300 grams | | |
Please note that these weight capacities are approximate and can vary based on the specific product and material used for the stand-up bags.
Recent Work Done of Customized Printed Stand Up Pouches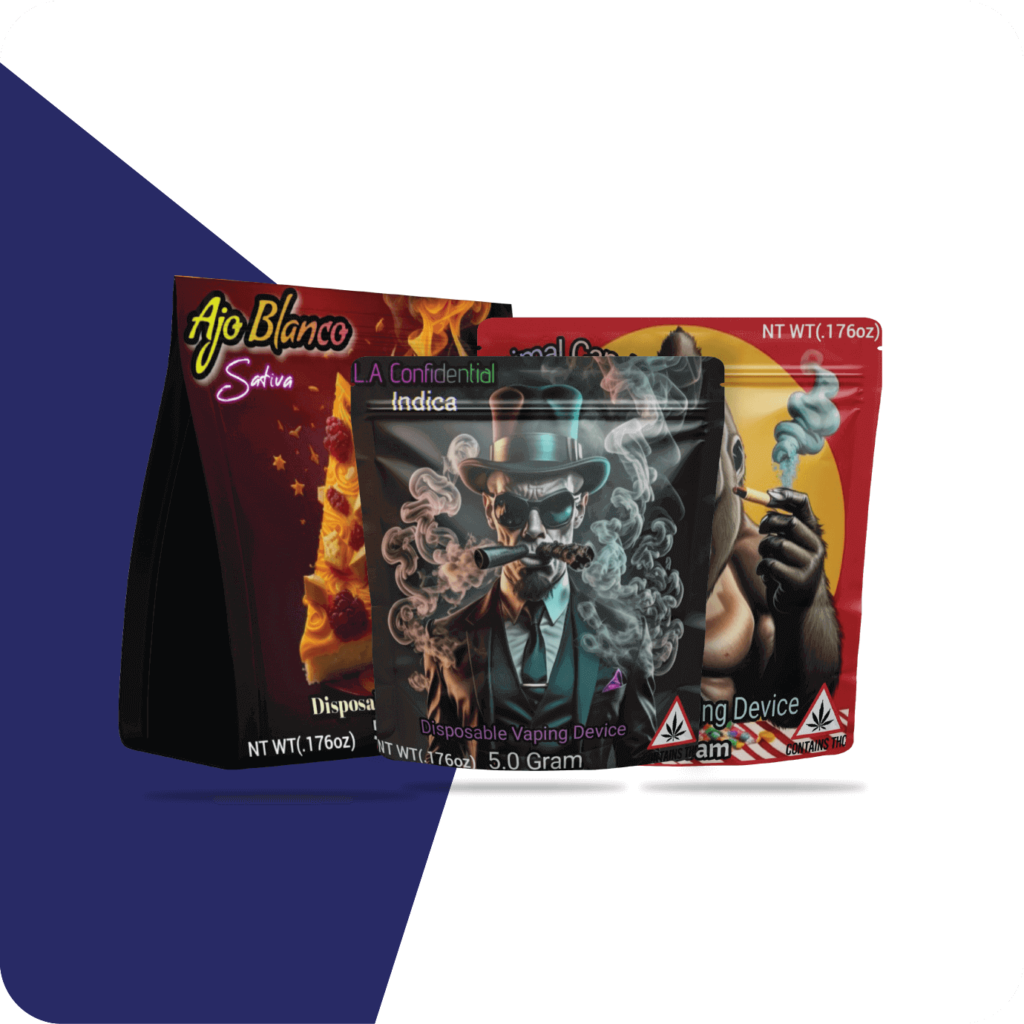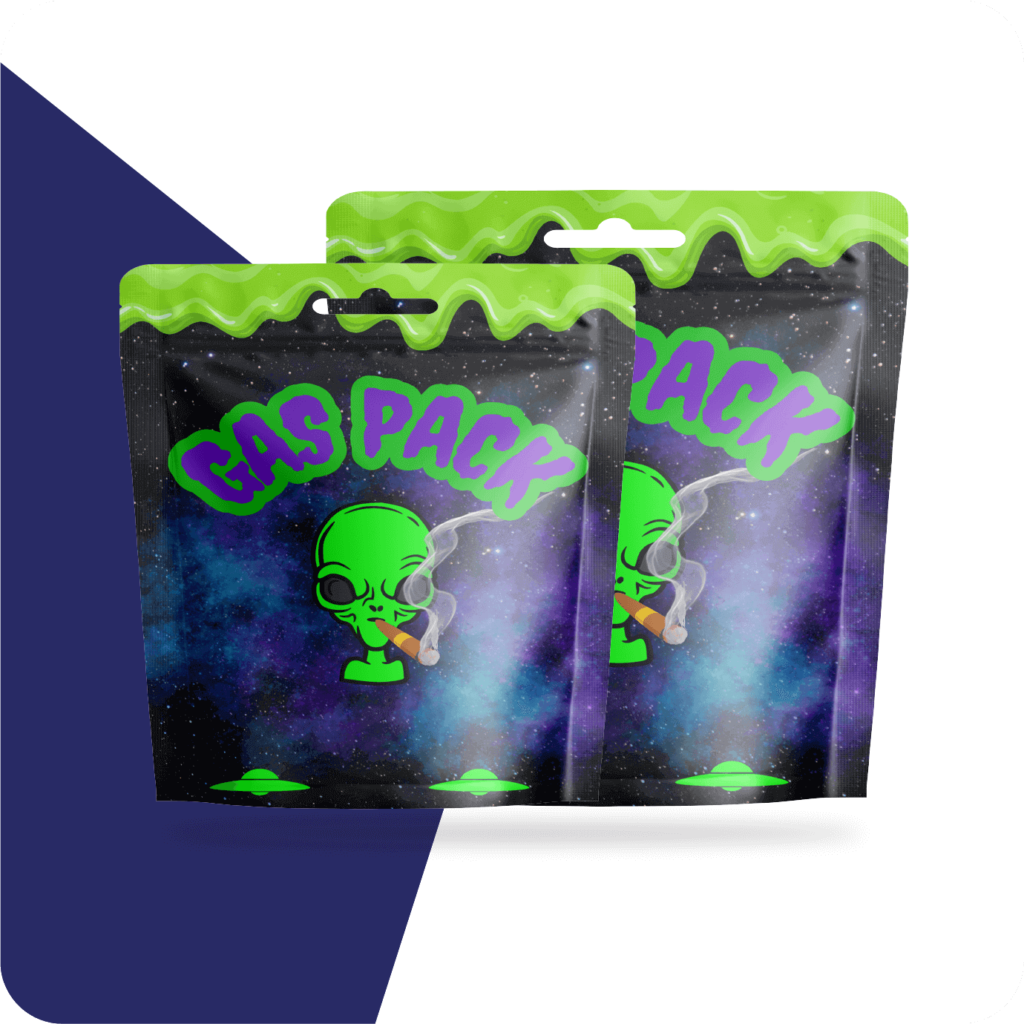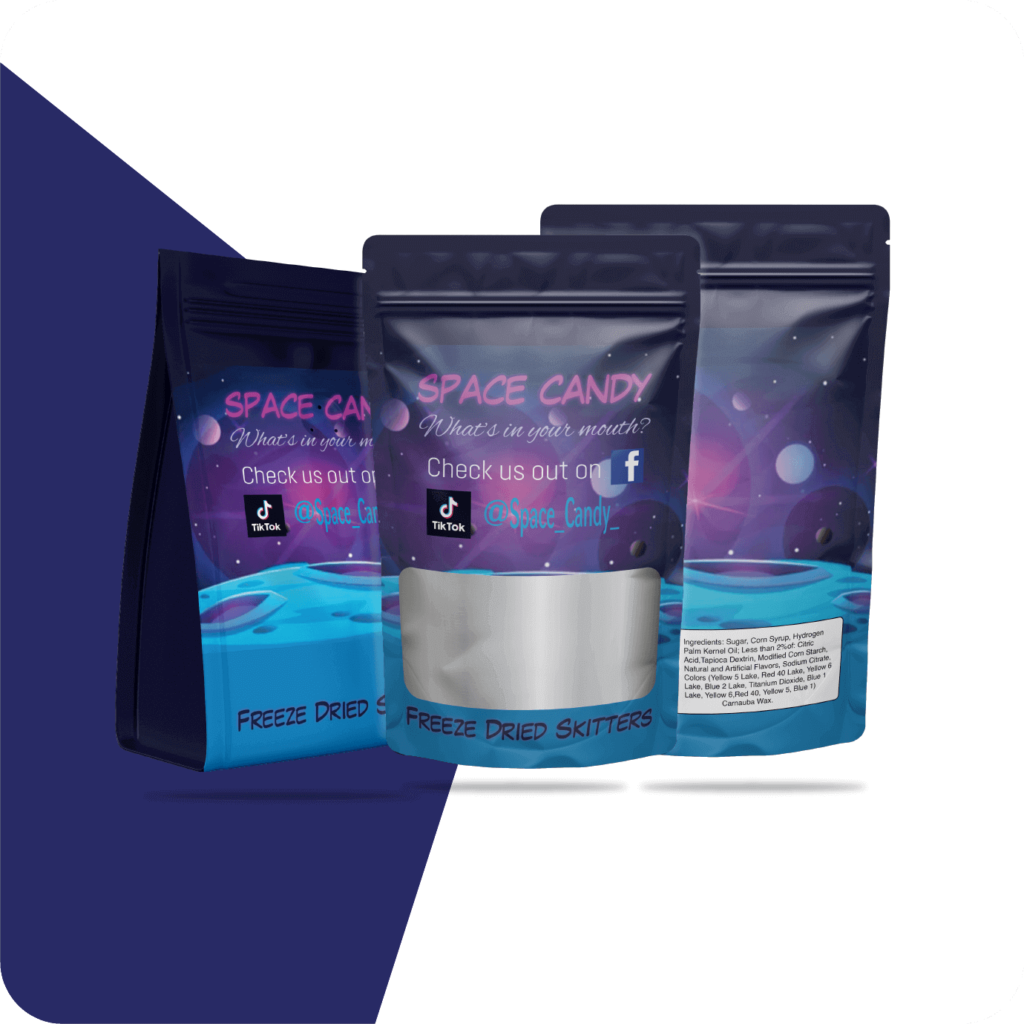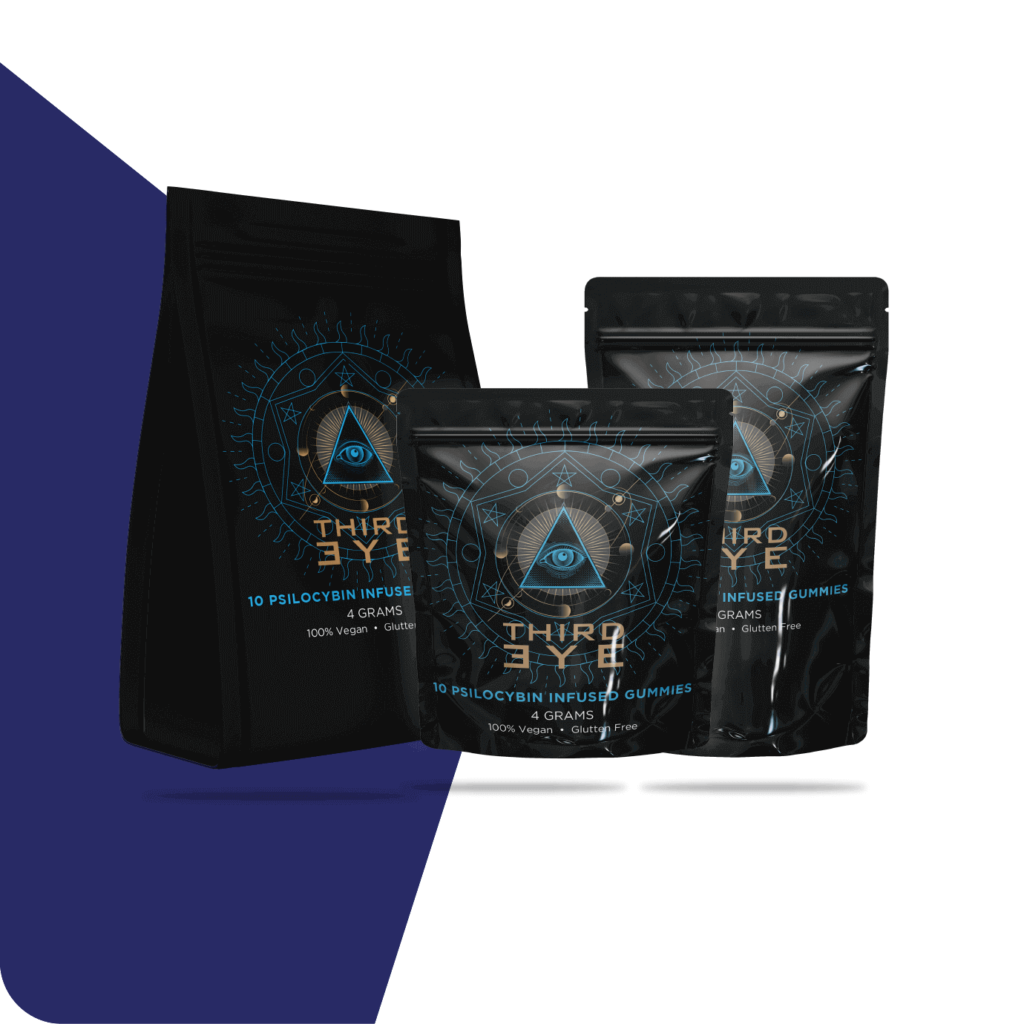 Frequently Asked Questions (FAQs) for Custom Printed Stand Up Pouches
Can you customize the design and printing of the stand-up bags?
Yes, we specialize in customizing the design and printing of stand-up bags. We can incorporate your logo, branding elements, and desired artwork to create a unique packaging solution.
What materials are available for the stand-up bags?
It depends upon the product that you want to place inside the bag. We have wide range of premium materials for stand-up bags, including options like plastic , aluminum, and biodegradable or you can get Kraft Stand up Pouches materials. Our Packaging experts will guide you in selecting the most suitable material for your specific product.
What standard size and styles of printed stand up pouch bags do you offer?
These stand-up bags are available in various sizes, styles, and any customization to meet your specific needs. Whether you are looking for small pouches or larger bags with gussets, we can accommodate your Custom Printed Mylar Bags requirements in any way you need.
What is the minimum order quantity for custom printed stand-up bags?
We offer flexible minimum order quantities depending upon size, style and specification.
Are your stand-up bags suitable for food packaging?
Absolutely! Our stand-up bags are designed to meet food-grade standards, making them safe and suitable for packaging various food products. We can also provide additional features like resealable zippers and barrier properties to ensure freshness and extended shelf life.
Can you provide samples of custom printed stand-up bags?
Yes, we can provide samples of our previous work to showcase the quality and customization options available. Contact our team, and we'll be happy to arrange sample shipments.
What is the typical turnaround time for manufacturing custom stand-up bags?
The turnaround time can vary depending on the complexity of your order and the quantity required. We prioritize efficient production processes to deliver your custom stand-up bags within a reasonable timeframe. Our team will provide you with an estimated timeline upon order confirmation.
We are dedicated to offering a wide range of customization possibilities that perfectly align with your distinct stand-up food packaging requirements. Please don't hesitate to contact our team for further support or to delve into the specifics of your needs. We're here to assist you every step of the way.
Tailored Just for You: Customized Stand-Up Pouches
When it comes to custom stand-up pouches or Packaging Beef Jerky, we understand the importance of uniqueness and brand representation. That's why we offer extensive customization options to ensure your packaging stands out. From custom labels for stand-up barrier pouches to pouches with windows, our advanced printing technology ensures vibrant colors and high-quality finishes that capture attention and leave a lasting impression on your customers.
No Minimum Order: Flexibility for Businesses of All Sizes
Our services are available to businesses of all sizes either it is a small business or works worldwide. Our efficient production processes guarantee quick turnaround times without compromising on quality, enabling you to meet market demands and scale your business effectively.
Combining Functionality and Style: Pouches Designed for Convenience
Our custom stand-up pouches not only showcase your products but also offer practical features that enhance usability and convenience. With options like stand-up zipper pouches and resealable closures, your customers can easily access and store your products, ensuring freshness and ease of use. Additionally, our stand-up barrier pouches provide extra protection for sensitive contents such as food and pharmaceuticals, giving both you and your customers peace of mind.
Eco-Friendly Solutions: Packaging with a Purpose
We are committed to sustainability and offer eco-friendly packaging solutions. Choose personalized biodegradable stand-up pouches with windows to market your products or you can choose it as Packaging For Freeze Dried Food. This material is specially prepared for the pouches to keep it fully recyclable. This will allow you to make a positive contribution to the environment while meeting the demand of market and customer
Your Trusted Packaging Partner in Canada
At Universal Packaging we are confident on being a reliable packaging partner for businesses across Canada. Our highly packaging experts are ready to provide personalized support and ensure your complete satisfaction with our product and services. Contact us today to discuss your requirements, and let us create custom stand-up pouches that elevate your brand, protect your products by using packaging machines, and resonate with your customers.