Unlocking the Potential of Custom Lay Flat Pouches
Discover the Power of Custom Lay Flat Pouches | Promote Your Brand with Custom Printed Options | From Clear Flat Pouches to Zipper Seals, We've Got You Covered! | Get a Free Quote Today with Free Shipping & Flat 15% OFF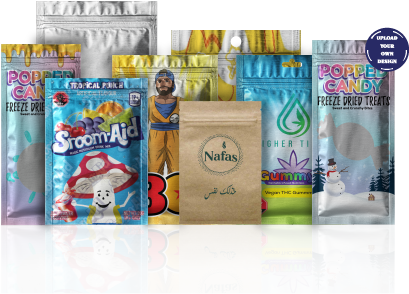 In the competitive world of packaging, custom lay flat pouches are working as versatile and efficient solution for businesses looking to make their presence in the market. Whether you call them lay flat pouches, flat pouch packaging, or custom flat pouches, these innovative packaging options offer a range of benefits that can enhance your brand's packaging strategy. So, what are you waiting for, get yours now.
SPECIFICATIONS
| | |
| --- | --- |
| Printing | We can print anything you need |
| Dimension (L + W + H) | Share your required size in terms of Length x Width x Height and we will transform it into reality |
| Quantities | 1-100000000 |
| Stock | Plastic, Food gradable, Aluminum, Kraft |
| Printing | Plain, Digital, CMYK Colors, PMS (Pantone Matching System), Spot Colors |
| Finishing | Gloss Finish, Matte Finish, Gloss AQ, Gloss UV, Matte UV, Spot UV, Embossing, Foiling(Gold, silver, Cooper, Red, Blue Foil Stamping) |
| Additional Options | Window Patching, Die-cutting, Laser cutting |
| Turnaround | (12-14 business days) Depends upon number of color layers and size, after press-ready file confirmed by client |
| Shipping | Ship Flat, Packed in container, UPS, FedEx, DHL |
Standard Sizes for Custom Flat Pouches
| | | | |
| --- | --- | --- | --- |
| 1 gram – 3″ x 4.25″ | 1/8 oz (3.5g) – 3.62″ x 5″ | 1/4 oz (7g) – 4″ x 6.5″ | 1/2 oz (14g) – 5″ x 8.14″ |
| 1 oz (28g) – 6″ x 9.25″ | 4″ x x 8″ (10cm x 20cm) – Approx. 50-100 grams | 4″ x 8″ (10cm x 20cm) – Approx. 50-100 grams | 8″ x 14″ (20cm x 36cm) – Approx. 500-800 grams |
| 9″ x 16″ (23cm x 40cm) – Approx. 800-1000 grams | 10″ x 18″ (25cm x 46cm) – Approx. 1000-1500 grams | 12″ x 20″ (30cm x 51cm) – Approx. 1500-2000 grams | 14″ x 22″ (36cm x 56cm) – Approx. 2000-3000 grams |
| 5″ x 10″ (13cm x 25cm) – Approx. 100-200 grams | 6″ x 11″ (15cm x 28cm) – Approx. 200-300 grams | | |
Please note that these weight capacities are approximate and can vary based on the specific product and material used for the Custom Lay Flat Pouch Bags
Recent Work Done of Custom Flat Pouches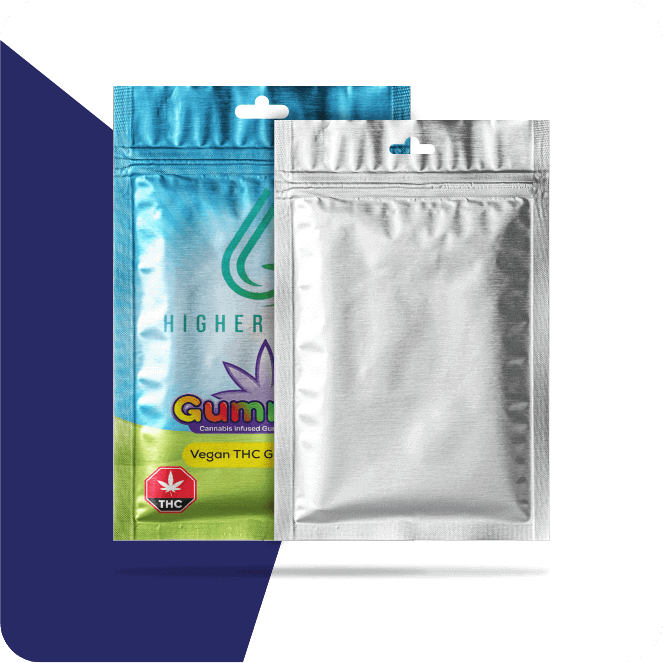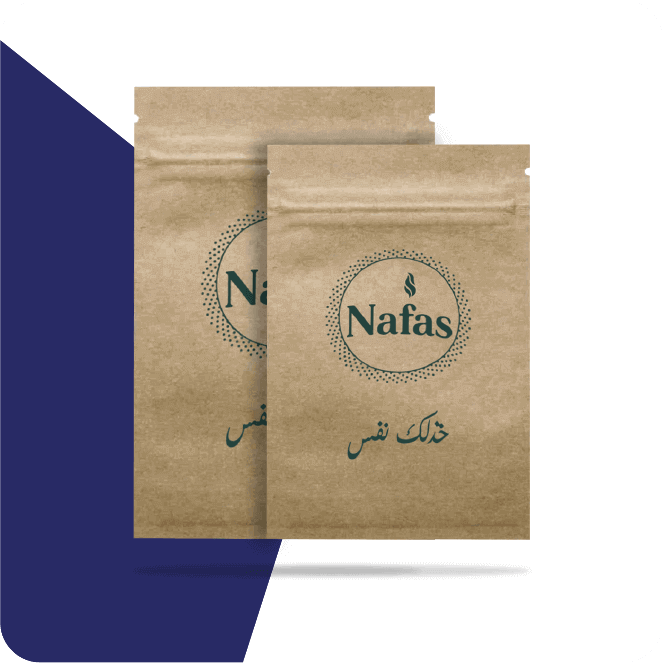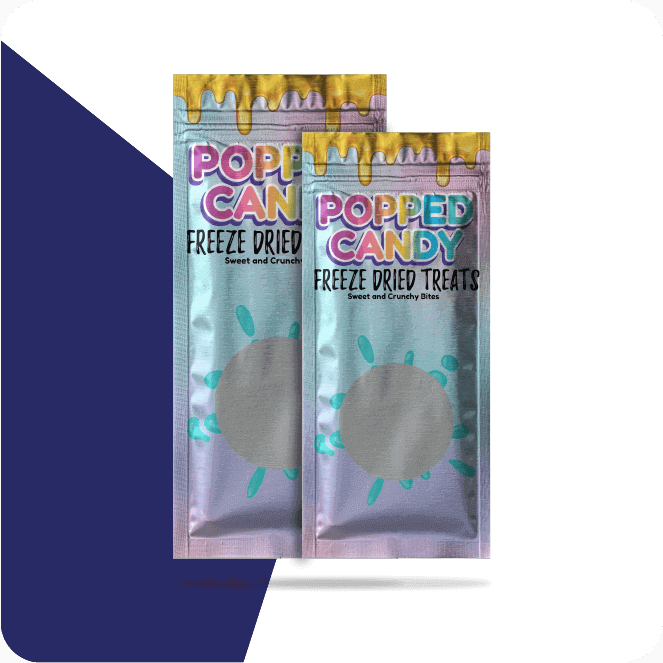 Frequently Asked Questions (FAQs) for Custom Flat Pouches Mylar Bags
Can I get custom printing on lay flat pouches?
Yes, we offer custom printing services for lay flat pouches. You can personalize your pouches with your brand logo, product information, and eye-catching designs.
Are your lay flat pouches eco-friendly or recyclable?
We offer eco-friendly options for lay flat pouches, including recyclable materials. Please inquire about our sustainable packaging solutions.
Do you offer zipper seals on your lay flat pouches?
Yes, you can get your custom lay flat pouches with convenient zipper seals, allowing customers to reseal the pouches for extended product freshness.
What materials are used in the production of your lay flat pouches?
Our lay flat pouches are typically made from high-quality materials like Mylar, which provide excellent barrier properties to protect your products.
Are your stand-up bags suitable for food packaging?
Absolutely! Our stand-up bags are designed to meet food-grade standards, making them safe and suitable for packaging various food products like our Tea Packaging. We can also provide additional features like resealable zippers and barrier properties to ensure freshness and extended shelf life.
Can you provide samples of custom printed stand-up bags?
Yes, we can provide samples of our previous work to showcase the quality and customization options available. Contact our team, and we'll be happy to arrange sample shipments.
Do you provide design assistance for custom printing on lay flat pouches?
Yes, we can assist you with Free design guidance and templates to ensure your custom artwork aligns with your branding needs.
Custom Printed Lay Flat Pouches
One of the key advantages of lay flat pouches is their customizability. You can create eye-catching packaging that reflects your brand's identity either it is for Custom Dog Treat Packaging. With custom printing, you have the freedom to design pouches that stand out on the shelf, helping to attract potential customers.
Convenient and Space-Saving:
Lay flat pouches, as the name suggests, lie flat when empty. This feature not only saves space during storage as Frozen Food Packaging but also reduces shipping costs. Their flat design also makes them ideal for labeling, ensuring that your product information is displayed clearly.
Versatile Uses of Custom Flat Pouches:
Lay flat pouches are suitable for a wide range of products. Whether you're packaging food items, cosmetics, pharmaceuticals, or other goods, these Custom Printed Pouches provide a barrier against moisture, oxygen, and light, preserving the quality and freshness of your products.
Zipper Closure Option:
Many lay flat pouches come with zipper closures, adding convenience for customers who can reseal the pouch after opening. This feature enhances product freshness and extends shelf life.
Barrier Properties:
For products that require protection against external factors, such as moisture or odors, flat barrier pouches are an excellent choice. They ensure that your products just like Jerky Packaging maintain their integrity until they reach the consumer.
Eco-Friendly Options for Custom Flat Pouches or Mylar Bags:
If sustainability is a concern for your brand, consider customizing eco-friendly flat pouches. Options made from recyclable materials for Mylar Bags are available, helping you meet your environmental goals.
 Custom lay flat pouches offer an array of benefits, from customization options to versatile uses and eco-friendly choices. Whether you need custom printed lay flat pouches or flat barrier pouches, these packaging solutions can play a crucial role in elevating your brand and ensuring the quality of your products.
At Universal Packaging, we specialize in manufacturing high-quality custom lay flat pouches to meet your unique packaging needs. Contact us today to explore how our custom flat pouch packaging can enhance your brand's packaging strategy.