Custom Candy Packaging
Explore custom candy packaging solutions – from candy pouch bags to wholesale options. Get custom printed mylar bags and boxes in flexible sizes, ideal for presenting your brand's sweet delights!!!


Are you looking for the perfect packaging solution for your delightful treats? You are at right place! At Universal Packaging, we offer an array of custom candy packaging solutions, customize to meet your unique needs. From pre-packaged candy bags to specialized plastic bags for candy packaging, our range is diverse and adaptable. We specialize in Custom Candy Packaging pouch bags, ensuring both freshness and visual appeal for your confections.
SPECIFICATIONS
| | |
| --- | --- |
| Design | Any design, logo, pattern or artwork is printable on your required Custom Candy Packaging |
| Dimension (L + W + H) | Give us your required size and let us change your vision into reality |
| Quantities | We do have minimum order quantities based on the design size flexibility and timeline. |
| Stock | PET, Clear PET, METALIZED (Aluminum), Kraft (chat with our packaging expert for better selection) |
| Printing | Digital, Gravure Printing, PMS (Pantone Matching System), Spot Colors and CMYK |
| Finishing | Gloss, Matte Finishing, Gloss AQ, Gloss UV, Matte UV, Spot UV, Embossing, Foiling(Gold, silver, Cooper, Red, Blue Foil Stamping) |
| Additional Options | Window Patching, Die-cutting, Laser cutting |
| Turnaround | (10-14 business days) Depends upon number of color layers and size, after press-ready file confirmed by client |
| Shipping | Ship Flat, Packed in container, UPS, FedEx, DHL |
Standard Sizes for Custom Candy Packaging
| | | | |
| --- | --- | --- | --- |
| 1 gram – 3″ x 4.25″ | 1/8 oz (3.5g) – 3.62″ x 5″ x 1.5″ | 1/4 oz (7g) – 4″ x 6.5″ x 2″ | 1/2 oz (14g) – 5″ x 8.14″ x 2″ |
| 1 oz (28g) – 6″ x 9.25″ x 2″ | 4″ x 2.5″ x 8″ (10cm x 6cm x 20cm) – Approx. 50-100 grams | 4″ x 2.5″ x 8″ (10cm x 6cm x 20cm) – Approx. 50-100 grams | 8″ x 4.75″ x 14″ (20cm x 12cm x 36cm) – Approx. 500-800 grams |
| 9″ x 5.5″ x 16″ (23cm x 14cm x 40cm) – Approx. 800-1000 grams | 10″ x 6″ x 18″ (25cm x 15cm x 46cm) – Approx. 1000-1500 grams | 12″ x 7″ x 20″ (30cm x 18cm x 51cm) – Approx. 1500-2000 grams | 14″ x 8″ x 22″ (36cm x 20cm x 56cm) – Approx. 2000-3000 grams |
| 5″ x 3″ x 10″ (13cm x 8cm x 25cm) – Approx. 100-200 grams | 6″ x 3.5″ x 11″ (15cm x 9cm x 28cm) – Approx. 200-300 grams | | |
Please note that these weight capacities are approximate and can vary based on the specific product and material used for the Custom Candy Packaging bags.
Recent work done of Custom Candy Packaging Bags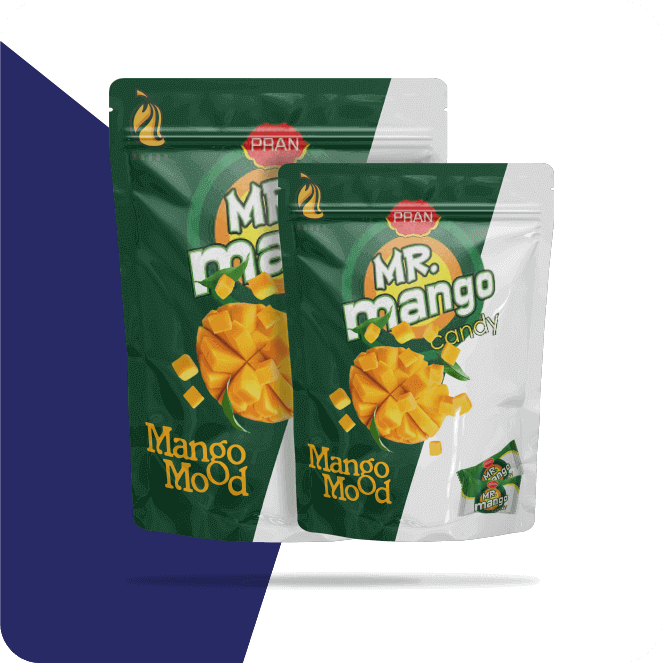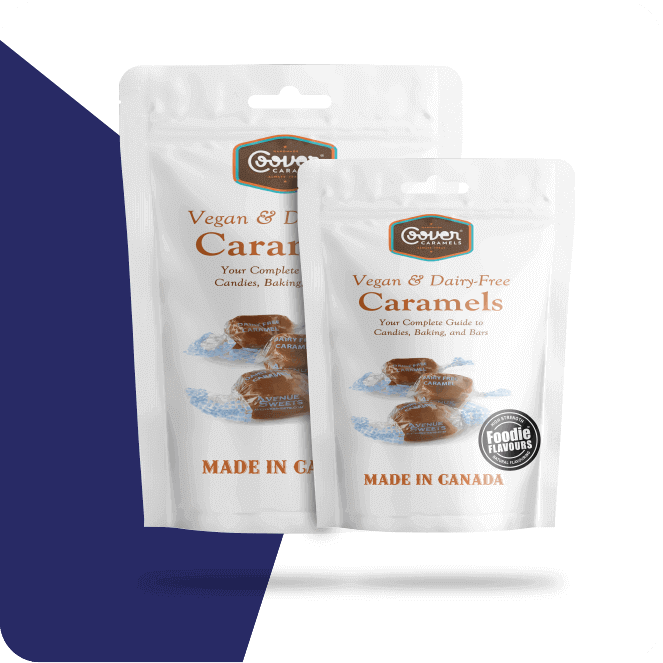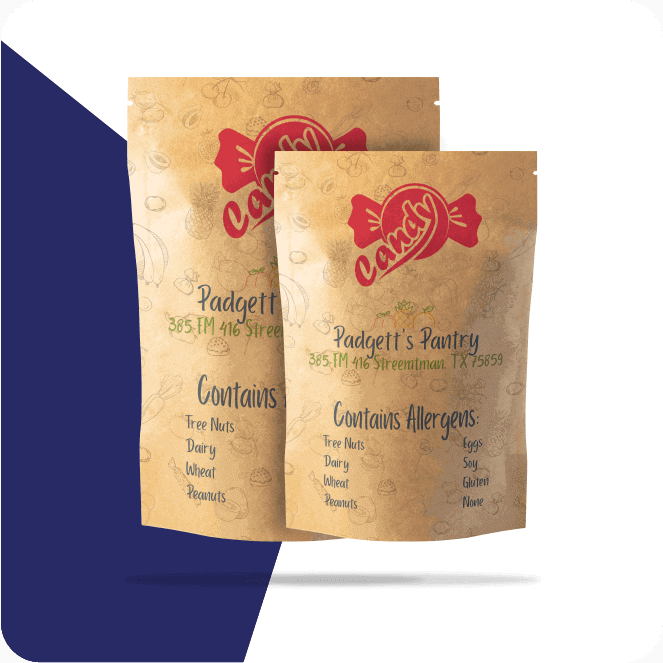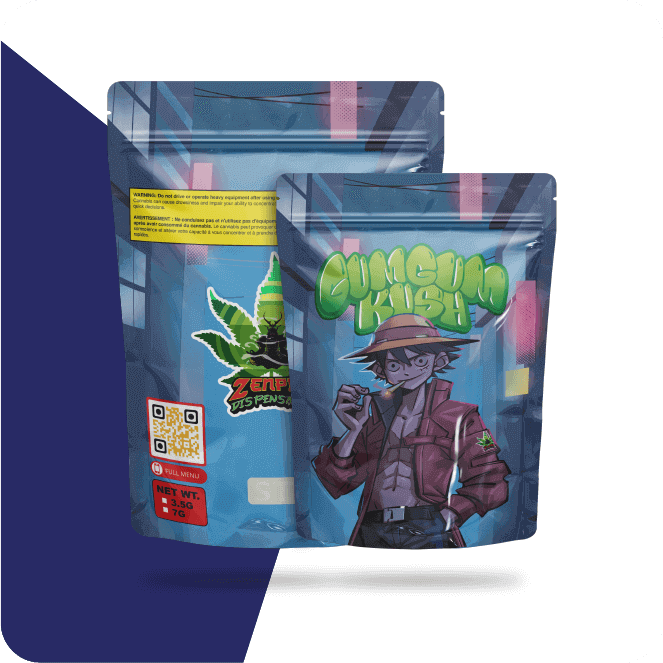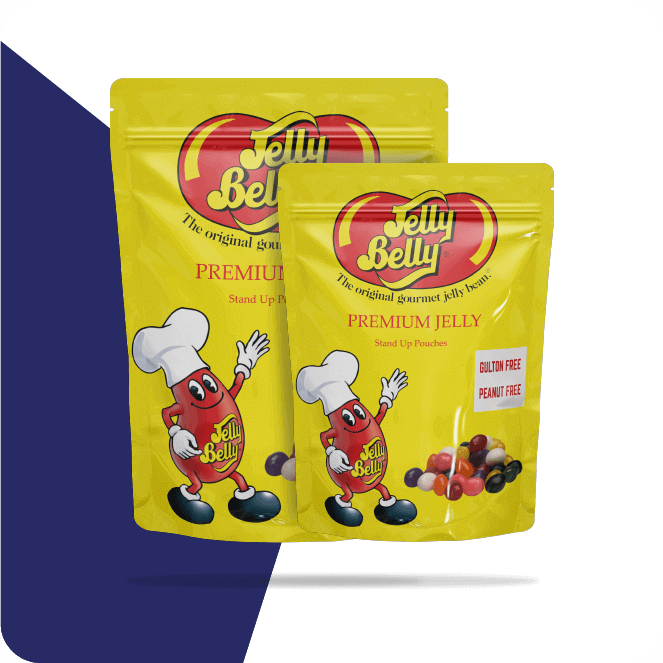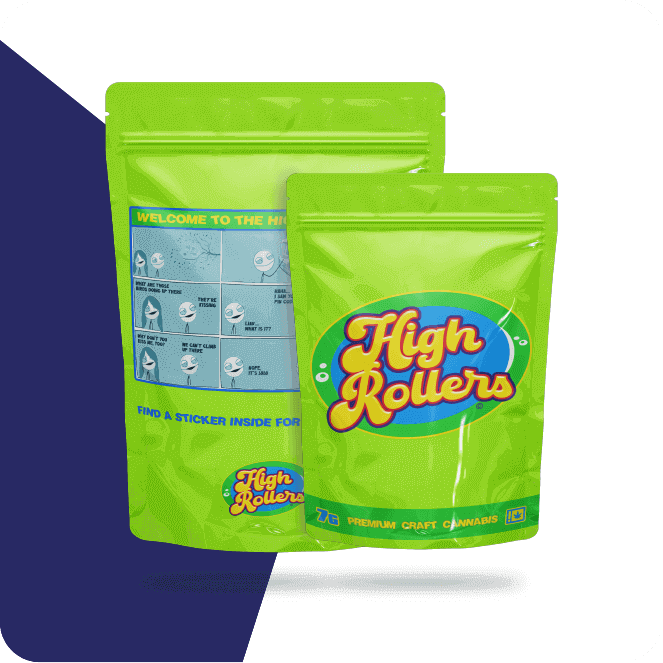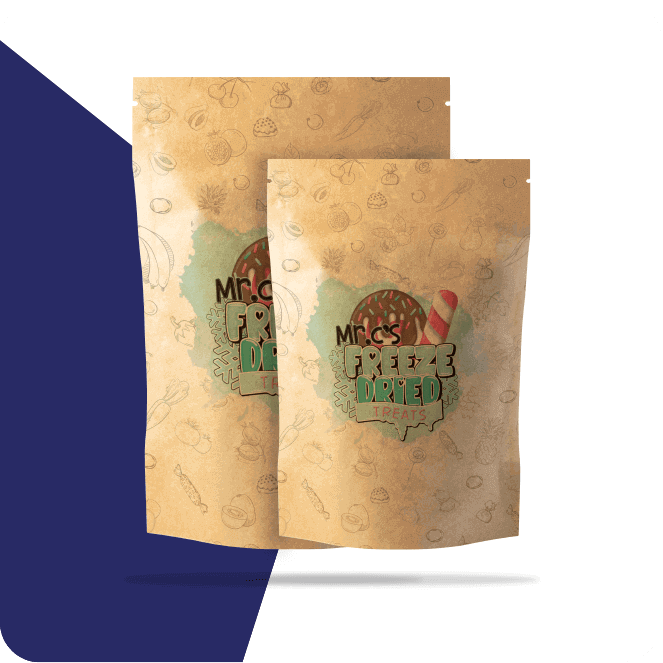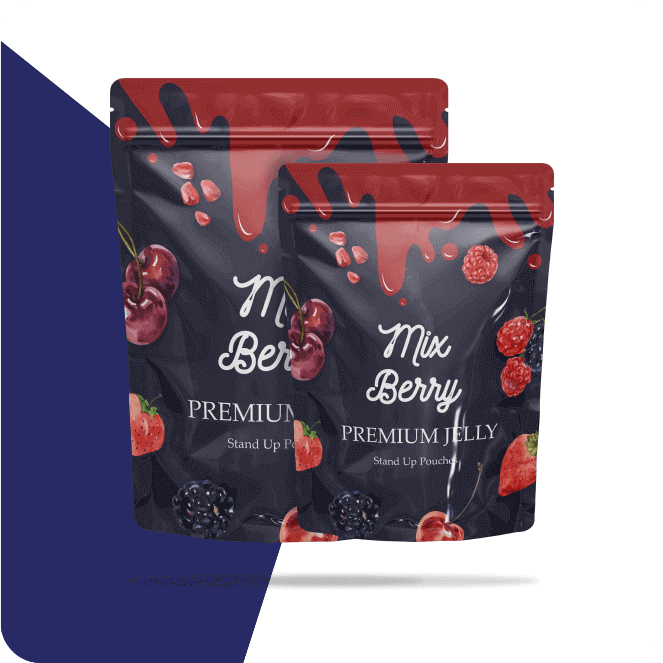 Frequently Asked Questions (FAQs)
What customization options do you offer for printed mylar bags and boxes?
We offer complete customization for our custom candy packaging bags and boxes. This includes selecting the style, size, design and shape elements such as artwork, color and logos schemes. Our aim is to customize the packaging to meet your exact needs.
What is the minimum order quantity for custom printed mylar bags and boxes?
Our minimum order quantity varies depending on the specific customization requirements. We strive to cater to both sizable and modest orders. Reach out to our team to converse about your needs, and we'll collaborate with you to pinpoint the precise solution.
Can I see a sample of the custom printed mylar bags or boxes before placing a bulk order?
Yes, we offer samples for review. Contact us to discuss sample requirements. We believe in offering visual representations of our products to ensure they meet your expectations.
What file formats are accepted for artwork or logos for printing on mylar bags and boxes?
We accept various file formats including AI, PDF, EPS, and high-resolution JPG or PNG files. Our design team will guide you through the artwork submission process for the best printing results.
How durable are your custom printed mylar bags and boxes?
Our custom candy packaging bags and boxes are crafted using high-quality materials to ensure durability. They are designed to protect your products from external elements and maintain freshness.
What industries or products are best suited for your custom packaging solutions?
Our custom printed custom candy packaging bags and boxes cater to a wide range of industries, including food, cosmetics, pharmaceuticals, and more. These flexible packaging solutions can be tailored to various product types and requirements.
What is the typical turnaround time for orders of custom printed mylar bags and boxes?
Turnaround times can vary based on the complexity of the customization and the order quantity. We aim to provide you with an estimated timeframe once we understand the specifics of your order.
Do you provide design assistance for custom printing on mylar bags and boxes?
Yes, we offer design support to help bring your vision to life. Our experienced team can assist in creating or refining artwork and designs to ensure they look exceptional on your chosen packaging.
Are you seeking a touch of elegance and simplicity for your candy packaging? Our white pouch bags offer a sophisticated and clean presentation for your delightful confections. At universal packaging quality materials, our white pouch bags are designed specifically for Custom Candy Packaging.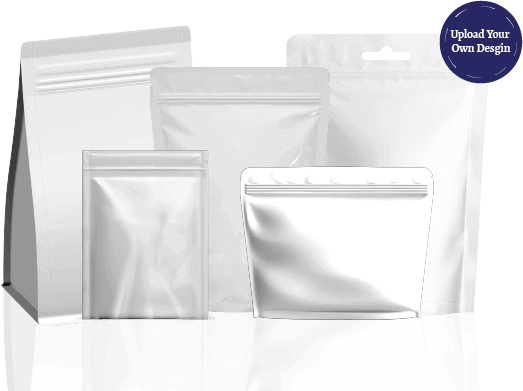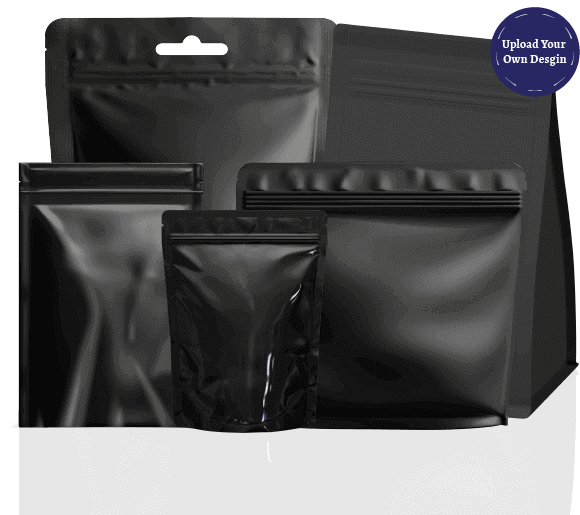 Looking for a cool way to package your candies? Our black pouch bags are a stylish choice. They're specially made to keep your sweets fresh and look really good too! At universal packaging these bags are carefully designed to not just keep your candies fresh but also make them look classy.
Lets work together and handover your packaging headache. Use Our Custom Candy Packaging Solutions:
Customize to Your Specifications:
We can create custom candy packaging in any size, style, or shape, offering customization options to fit your exact requirements. Additionally, we provide custom printing services to add your brand's logo or designs, ensuring your packaging resonates with your brand identity. You can use Coffee Packing bags specifications too.
Specialized Candy Bags and Pouches:
Discover the flexibility of our candy bag pouches, including innovative options like candy bag zipper pouches, Stand Up Pouches and candy wrapper zipper pouches. Our specialized range encompasses custom cotton candy bags, custom plastic candy bags, and custom printed candy bags.
Custom Solutions for Special Occasions:
Enhance the charm of your special day with our custom candy bags for weddings. We specialize in crafting custom candy bags with logos, ensuring a personal touch for your sweet treats.
Diverse Material Choices
Explore a variety of materials for your custom candy bags. From eco-friendly options to premium-grade materials, our range provides choices that align with your sustainability goals or the need for enhanced durability.
Express Your Brand
Add your logo, unique designs, or vibrant patterns to these bags. Our customization services ensure your brand message is conveyed through every bag, setting your candies apart on the market.
Wholesale Candy Packaging Solutions:
If you need packaged candy wholesale or wholesale candy packaging, we've got you covered. Our range includes wholesale candy boxes packaging and Mylar Bages also available in standard sizes to meet bulk packaging needs.
Quality Materials and Standard Sizes:
High Quality: The candy packaging is crafted from high-quality materials, ensuring durability and visual appeal.

Standard Sizes: Standard sizes are available, offering convenience for various packaging needs and bulk orders.
Innovative Design Possibilities
Unleash your creativity through innovative bag designs. Explore unconventional shapes, textured finishes, or unique closure styles to make your candy bags a standout feature of your brand.
Contact Us
Our team is ready to assist you in finding the perfect packaging solutions for your products. For further inquiries or to discuss your candy packaging needs, please don't hesitate to reach out to us.