CUSTOM CANDLE BOXES
Looking for high-quality custom candle boxes? Our selection of custom candle boxes are perfect for displaying and protecting your candles. Choose from a variety of sizes and materials to fit your unique needs. Submit free quote request and get 15% OFF. Hurry up!!!


Elevate Your Candle Game with Custom Candle Boxes
Are you tired of using plain and boring candle boxes? Elevate your candle game with custom candle boxes! These personalized candle packaging solutions will not only make your candles look more attractive but will also help protect them during shipping and storage.
Our custom printed candle boxes are the ideal way to promote your brand and increase brand recognition. Choose from a variety of printing options, including foil stamping and embossing, to make your brand stand out. We also offer candle packaging wholesale to help you save on costs without sacrificing quality.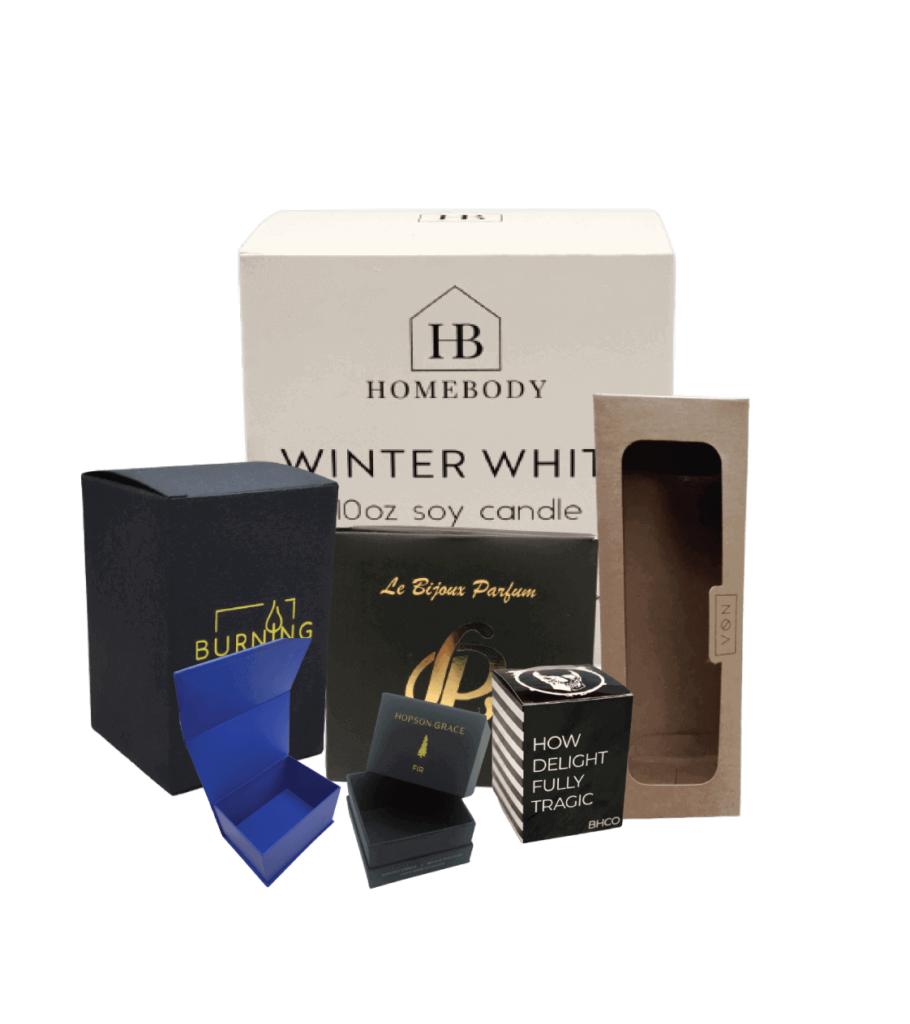 Find the best packaging for your candles. Just follow 6 easy step and your packaging will be ready for production process:
STEP 1:
LET'S CHOOSE A STYLE OF CUSTOM CANDLE BOXES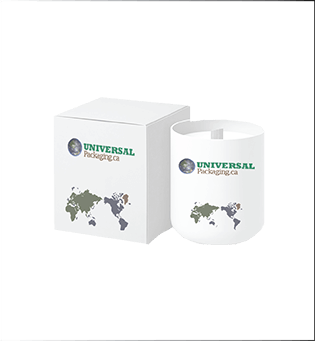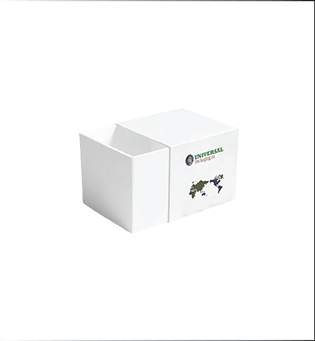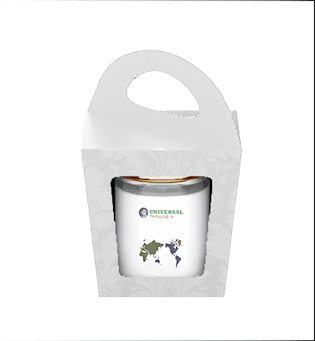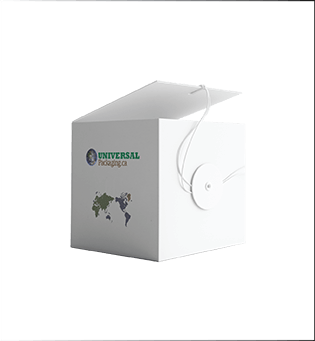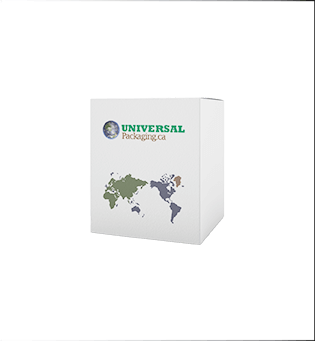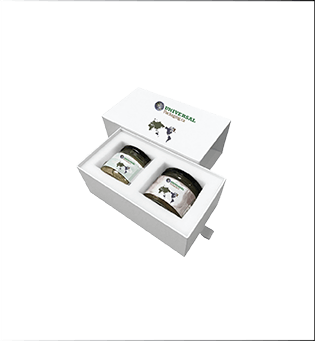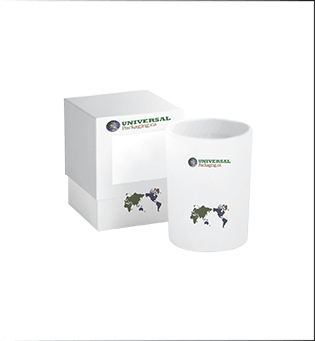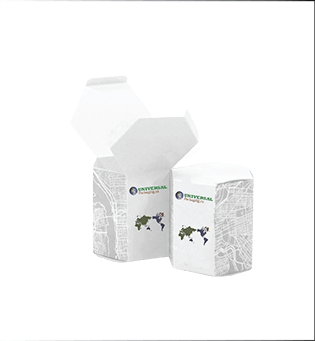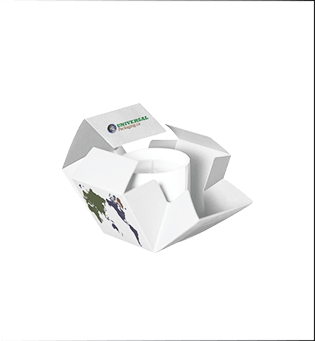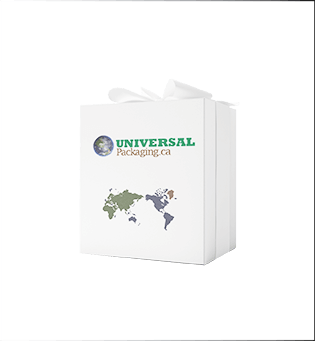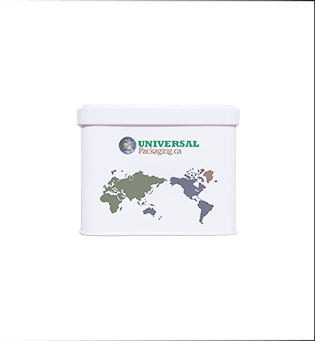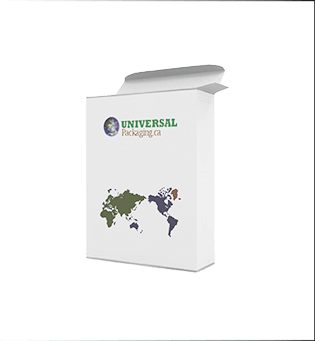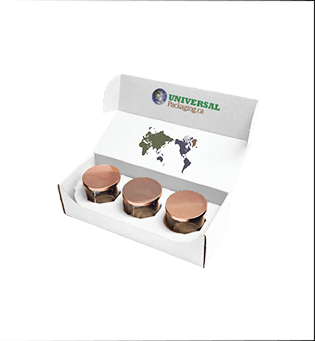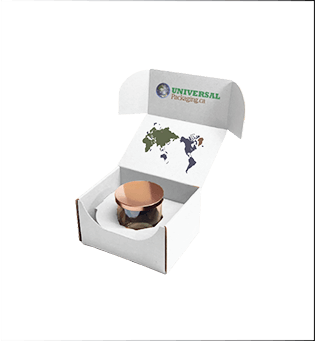 SPECIFICATIONS
| | |
| --- | --- |
| Design | Any design and shape doable |
| Dimension (L x W x H) | Any Sizes and Dimension doable |
| Quantities | 100 – 50000000 |
| Stock | 1000 GSM cardstock, Eco Kraft Paper, White Paper, Chip Board, 10pt to 28pt (60lb to 400lb) White and Black, Holographic or , E-flute Corrugated, Bux Board. |
| Printing | Plain and Digital Printing, CMYK Colors, PMS (Pantone Matching System), Spot Colors |
| Finishing | Gloss and Matte Lamination, Gloss AQ, Gloss UV, Matte UV, Spot UV, Embossing, Foiling(Gold, silver, Cooper, Red, Blue Foil Stamping) |
| Additional Options | Window design, Die-cutting, Laser cut, Ribbon, Magnetic Closure, Insert |
| Turnaround | 7 to 10 business days (Also depend on number of color layers and size) after press-ready file confirmed by client |
| Shipping | Ship Flat, Packed in container, UPS, FedEx, and DHL |
STEP 2:
CHOOSE YOUR SIZE
We can do any custom size packaging however, below are some regularly use sizes according to their style, you can choose any of them if you do not know about the accurate dimensions.
2″ x 2″ x 2″ – suitable for small votive candles
3″ x 3″ x 3″ – suitable for small to medium-sized candles
4″ x 4″ x 4″ – suitable for medium-sized candles
6″ x 6″ x 6″ – suitable for large-sized candles
8″ x 8″ x 3″ – suitable for long and slender candles
9″ x 4″ x 4″ – suitable for tapered candles
These are ready made size available 24/7. however, if you are looking for fully personalized candle box size, please submit your free quote request or chat with our consultant for free. We will come up with our best possible discount prices for required size.
STEP 3:
CHOOSE YOUR PACKAGING MATERIAL Kraft Paper Card Stock
Kraft paper is eco-friendly material, made from wooden pulp. Available in two colors, Brown and white (After Bleach).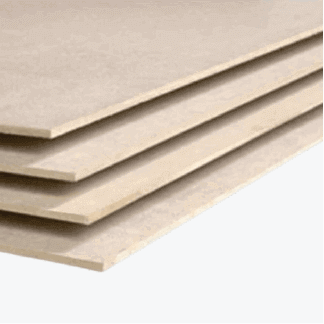 High Density Board
High density board is more stronger than fiberboard. It is Smoothly & water-resistant material. And can stands up in humidity and heat.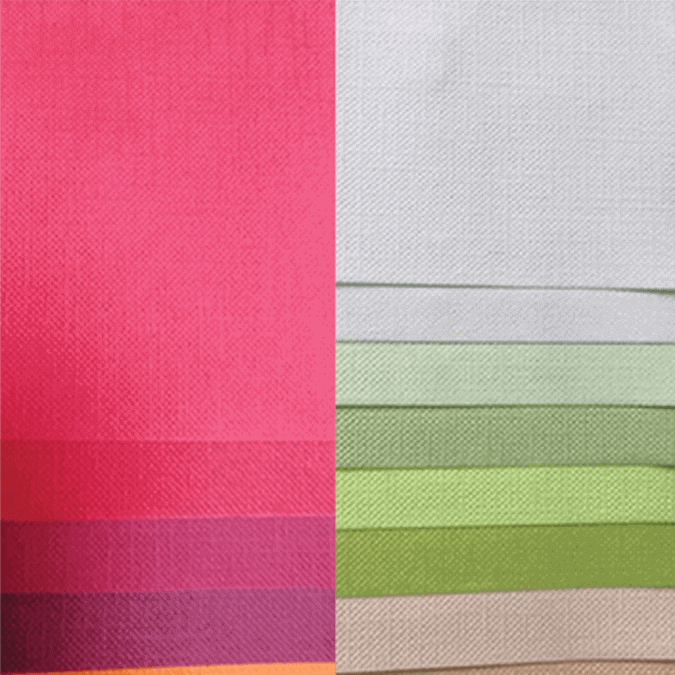 Ivory Fabric Paper
Ivory fabric paper is a type of paper with a textured surface resembling fabric, and a creamy off-white color. Also available in different colors.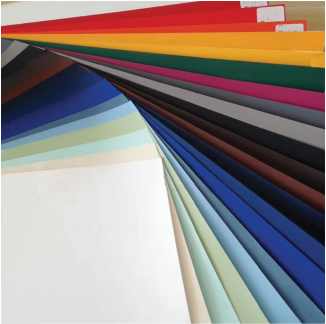 Art Paper
Art paper is a laminated paper that improves brightness & smoothness of the surface. It provides soft & glossy shine.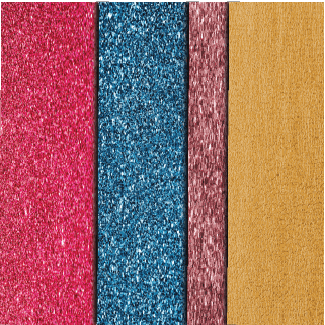 Specialty Paper
It is colored paper that gives your package a special finish and make them special from others. Available in Various colors.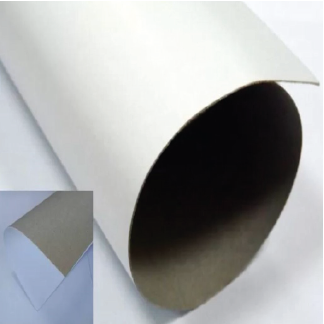 Duplex Board
Duplex board is a kind of paper board made by two coated layers of paper, usually, it is a white front and a grey back.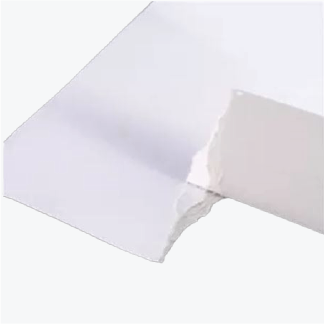 Clay Coated News Back
CCNB is a packaging paper board material made from recycled paper, it has a layer of clay coated on the back side.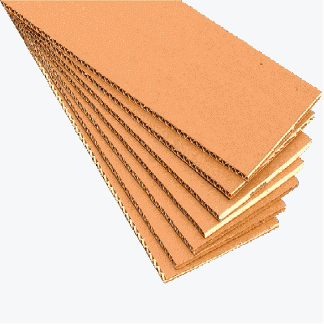 Corrugated Fiberboard
It is a material made of a fluted corrugated sheet and one or two flat linerboards, used for shipping containers and packaging.
STEP 4:
CHOOSE YOUR COATING/FINISHING ASSORTMENTS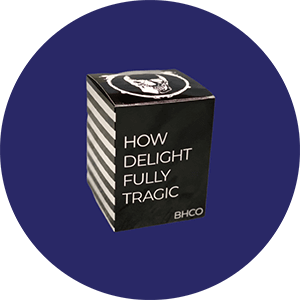 Gloss Lamination
It give your packing extra shine and make them save from external environment. Also, enhances the color and vibrancy of the ink.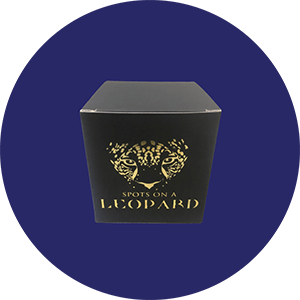 Matte Lamination
Matte lamination produces a graceful and classy finish. It also provides a softer natural look. Also, it has a velvety texture.
Spot UV
Spot UV a clear polymer coating that apply to a targeted area. This creates a shiny and vibrant aesthetic to the product.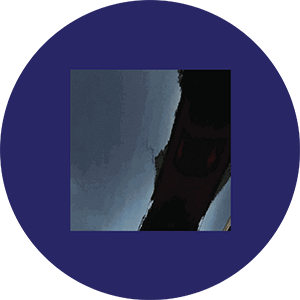 Gloss AQ
Gloss AQ makes a long-lasting impression on target market. It converts in an attractive piece, and create "wow" factor.
STEP 5:
CHOOSE YOUR ADD-ONS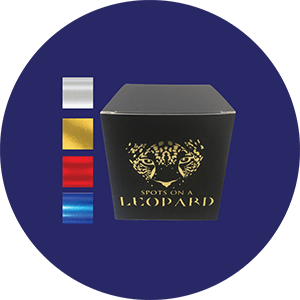 Foil Stamping
Foil Stamping is a process of printing that use Heat, Metal dies, and Pressure to add a shiny coated layer.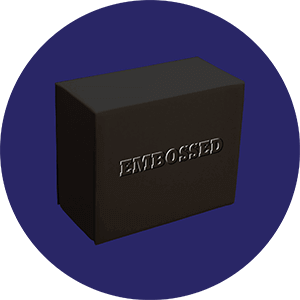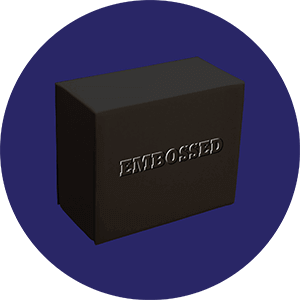 Embossing
Embossing is a method that create a raised pattern on a box. It includes raise the texts, logo, images, and designs.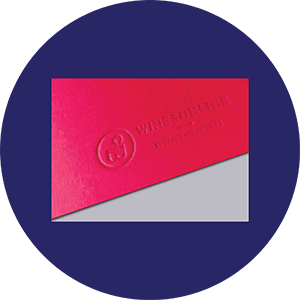 Debossing
The opposite of embossing is Debossing. Debossing is the same result but instead of being raised it is sunken into the surface.
STEP 6:
CHOOSE YOUR INSERT STYLE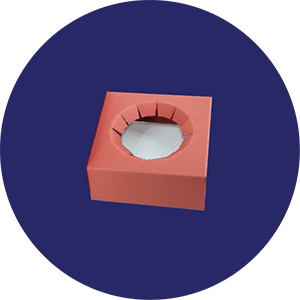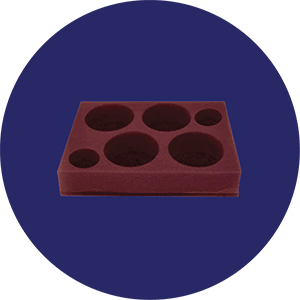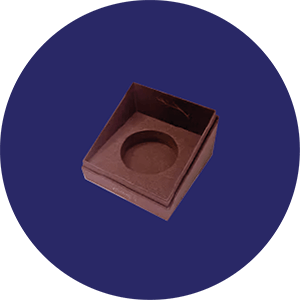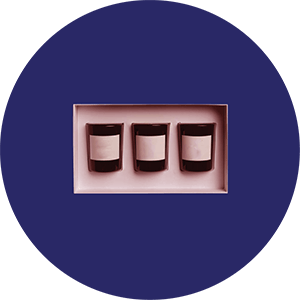 Also, We Can Do Inserts in Any Die Cut Shape.
FREQUENTLY ASK QUESTIONS
What printing options are available for custom printed candle boxes?
The printing options include plain, digital printing, and flexographic, which can be used for different finishes and effects such as spot UV, stamp foiling, embossing, and debossing.
What are the benefits of using Custom Candle Box Packaging?
Custom boxes offer better protection and presentation, improved your brand recognition, customer appeal, and sales.
Can custom boxes be designed for different types of candles?
Yes, they can be designed for different types of candles, such as, pillar candles, votive candles, tea light candles, and more. Also, they can be tailored to the specific size, shape, and design.
What materials are used to make custom candle boxes?
The packaging materials including cardboard, chipboard, Kraft paper, corrugated fiberboard, and rigid paperboard.
What is the minimum order quantity for custom boxes?
The minimum order quantity for custom boxes varies depending on the complexity of design, but it is around 50 to 500 boxes.
What are the different types of custom candle boxes?
Some common types of candle boxes include tuck-end boxes, sleeve boxes, two-piece boxes, and gable boxes.
What are the most popular finishes for customize candle boxes?
Matte, gloss, and Gloss Aqueous lamination are some popular finishes for custom boxes.
Can custom boxes be made with windows?
Yes, these boxes can be design with windows to showcase the inside candles.
What is the lead time for candle boxes custom?
The standard delivery time for custom boxes is about 7 to 12 business days.
Can candle boxes be customized with inserts and dividers?
Yes, custom boxes can be customized with inserts and dividers to hold multiple candles.
Can custom boxes be made with foam inserts for added protection?
Yes, you can design your boxes with foam inserts or other materials to provide extra protection during shipping or transport.
Can custom-printed candle boxes be design with my visuals and branding?
Yes, these boxes can be printed with your personal designs and branding, such as logo, using a variety of printing techniques.
How can I order custom candle boxes Canada online?
Our process is very simple. Just Chat with our experts or submit your free quote request now. We will send you prices and get approval on your design. Then our invoicing department will send you order processing instructions and Payment link.
CUSTOMERS FEEDBACK




Benefits of Custom Candle Boxes
Personalized packaging solutions that make your candles more attractive

Protection during shipping and storage

Wide variety of sizes and materials available
At Universal Packaging, we offer a wide variety of custom candle boxes to fit your unique needs. Whether you need small candle boxes for tealights or large candle boxes for pillar candles, we've got you covered. Our custom printed candle boxes are also available in a range of materials, including sturdy cardboard and luxury options like rigid boxes.
Custom Candle Box Options
Small candle boxes for tealights

Large candle boxes for pillar candles

Custom printed candle boxes

Available in cardboard and luxury materials like rigid boxes
When you choose Universal Packaging, you'll enjoy affordable prices and fast turnaround times. We're a candle box manufacturer, so you can be confident that you're getting high-quality products that are made to your specifications. We also offer wholesale candle boxes for those who need larger quantities.
Our Custom Printed Candle Boxes
High-quality printing for sharp and vibrant images

Customizable designs to fit your unique branding

Affordable prices and fast turnaround times
In addition to custom candle boxes, we also offer premium candle packaging options. Our luxury candle packaging is perfect for high-end candle brands that want to make a statement with their packaging. We can even help design your packaging to ensure it reflects your brand's unique style.
Luxury Candle Packaging
Premium options for high-end candle brands

Help with packaging design to reflect your brand's style

Range of materials available
Don't settle for plain and boring candle boxes. Elevate your candle game with custom candle boxes from [Your Business Name]. Contact us today to learn more about our personalized candle packaging solutions and to place your order.
Get Custom Candle Boxes Wholesale and Save Money on Packaging Cost
Custom candle boxes wholesale is the bulk purchase of personalized boxes that are planned to meet the specific needs of a business. Generally, these boxes are made of cardboard and Kraft paper. After that, they can be customized with a variety of printing and finishing options such as full-color printing, foil stamping, embossing, debossing, spot UV, and more. You can visit best place to by candles in order to have your competitor idea.
Wholesale purchases are ideal for candle businesses because they can save money on their packaging costs and customization ensure that their products are presented in a professional and attractive way. It can also help to differentiate a business from its competitors, as they can be designed with unique branding elements such as logos, colors, and messaging.
Make Your Packaging Premium With Custom Luxury Candle Boxes
Custom luxury candle boxes are high-end, premium-quality packaging that is specially designed to provide a preeminent and luxurious presentation. Lets change the history of candle making and use these luxury boxes that are made of first-class materials such as rigid cardboard, velvet, or satin. Also, you can customize them with a variety of printing and finishing options. It includes matte or gloss lamination, foiling, embossing, debossing, spot UV, and more. Luxury candle boxes are the best for high-end candle brands that require a premium and notable unboxing experience.
Moreover, you can design with unique details like custom-shaped PVC windows, foam inserts, magnetic closures, ribbons, and more. It also creates a really luxurious look and feels. Branding elements such as logos, visuals, and colors also design to help business to differentiate a brand and make it more familiar to customers.