CUSTOM DISPLAY BOXES
Make Your Products Stand Out on the Shelves With Our Custom Display Boxes. Customized With Endless Options to Attract Attention, Protect Your Products, and Enhance the Customer Experience. Get in Touch With Us to Discuss Your Display Box Needs Today!


OUR RECENT WORK DONE
We offer a wide range of customization options to make your display boxes truly unique. Choose from a variety of sizes to fit your products, whether you're displaying small items like jewelry or larger products like electronics. Our boxes can also be customized with your logo or brand image, so your customers will always remember your brand when they see your products. But it's not just about looks. Our custom display boxes are made with high-quality materials that will keep your products safe and secure. With a sturdy construction and a tight-fitting lid, your products will be protected from damage and dust, ensuring that they arrive at their destination in perfect condition.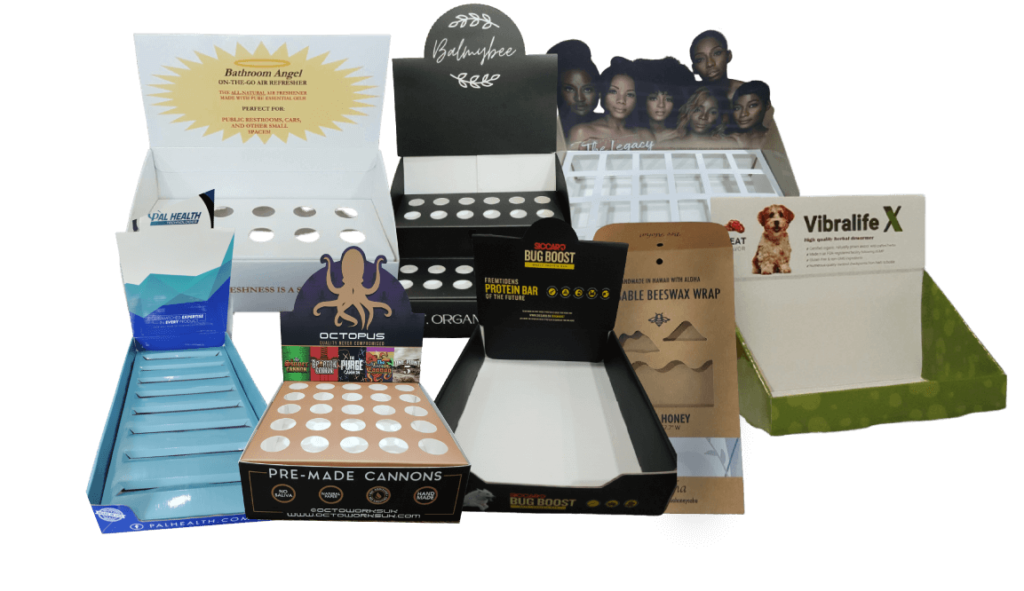 Streamline your packaging process with our custom display boxes. With just 6 easy steps, From design to delivery.
STEP 1:
LET'S CHOOSE A STYLE OF CUSTOM DISPLAY BOXES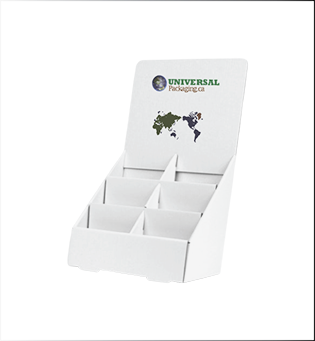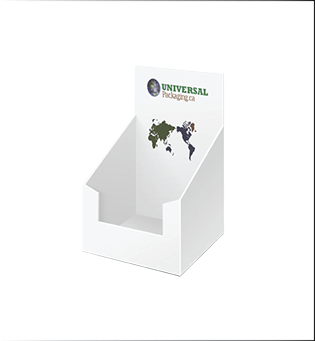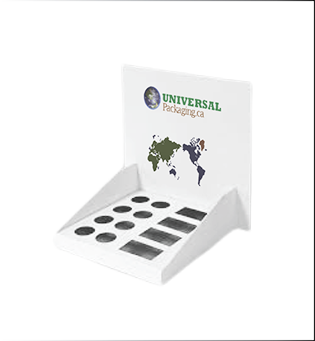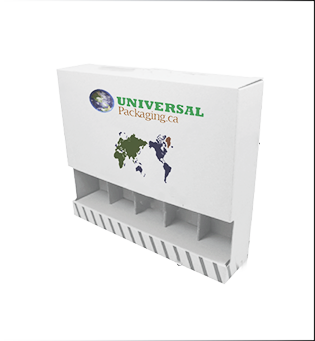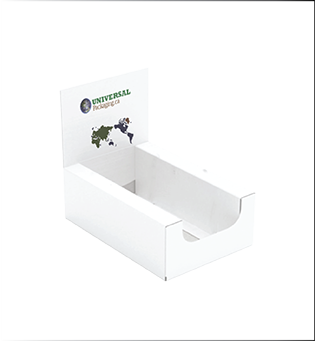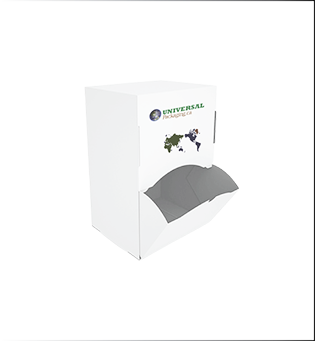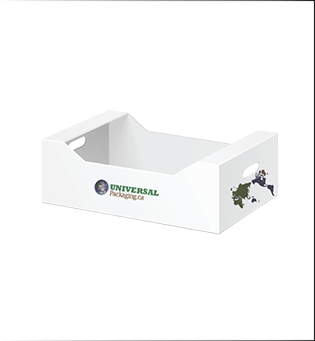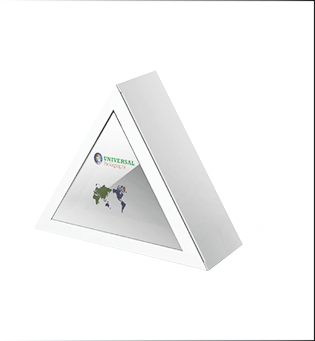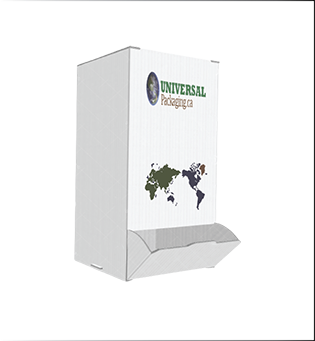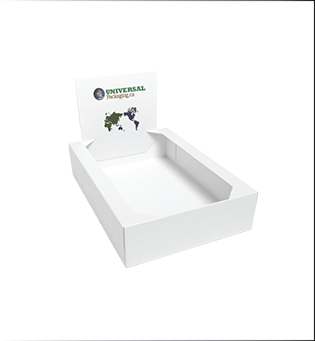 SPECIFICATIONS
| | |
| --- | --- |
| Design | Any design and shape doable |
| Dimension (L + W + H) | Any Sizes and Dimension doable |
| Quantities | 100 – 50000000 |
| Stock | Corrugated Board, Duplex Board, Eco Kraft Paper, Art Paper, High-Density Board, Holographic or , Bux Board. |
| Printing | Offset Printing, Digital Printing, CMYK Colors, PMS (Pantone Matching System), Spot Colors |
| Finishing | Gloss Finish, Matte Finish, Gloss AQ Coating, Spot UV, Embossing and Foiling |
| Additional Options | Window Die-cutting, Laser cut, Ribbon, Magnetic Closure, Insert |
| Turnaround | 8 to 12 days after confirmation of press-ready file |
| Shipping | Ship Flat, through UPS, FedEx, and DHL |
CHOOSE YOUR SIZE
Below are some regularly use sizes of custom boxes according to their design, you can choose any of them.
Small display box: 4″ x 4″ x 4″
Medium display box: 8″ x 8″ x 8″
Large display box: 12″ x 12″ x 12″
Counter display box: 12″ x 12″ x 16″
Floor display box: 24″ x 24″ x 36″
Hanging display box: 12″ x 12″ x 12″ (with hanger)
Tray display box: 12″ x 18″ x 2″
Sidekick display box: 18″ x 14″ x 48″
Pallet display box: 48″ x 40″ x 72″
These are ready made size available 24/7. however, if you are looking for fully custom size, please submit your free custom quote request or chat with our consultant. We will come up with our best possible discount prices for required size.
STEP 3:
CHOOSE YOUR PACKAGING MATERIAL
Kraft Paper Card Stock
Kraft paper card stock is made from wood pulp, therefore, it is a thick and durable paper that has a natural brown color and texture.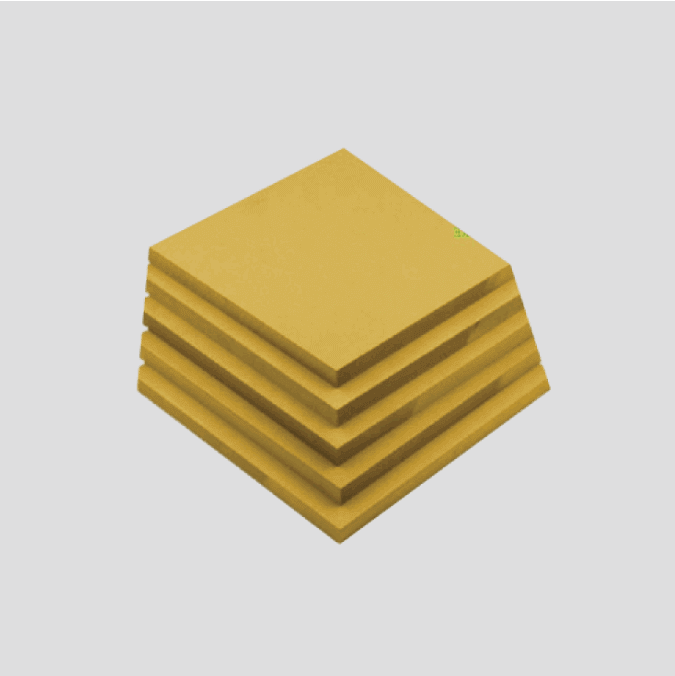 High Density Board
High-density board is made by compressing wood fibers and resin, the resulting board is strong, durable, and has a high density.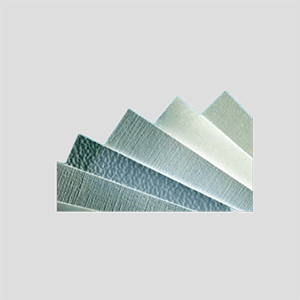 Ivory Fabric Paper
Ivory fabric paper has a textured, fabric-like surface & is colored in a shade of ivory. It is used for creating high-end package.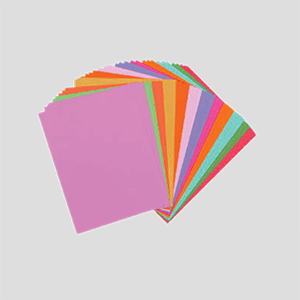 Art Paper
Art paper is usually thicker and more durable than regular paper and comes in a variety of finishes, such as matte and glossy.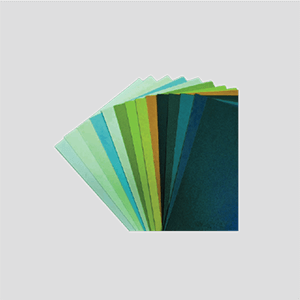 Specialty Paper
Specialty paper can be made from a range of materials, including wood pulp, cotton, and synthetic fibers. It comes in various colors and finishes.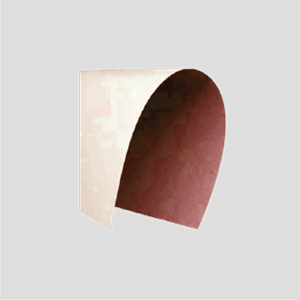 Duplex Board
A duplex board is made up of two layers, that are laminated together to create a single board. It makes it a sturdy and durable packaging material.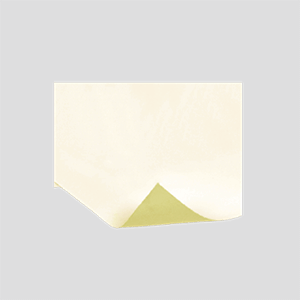 Clay Coated News Back
Clay coated news back is made from recycled paper. It has a clay coating on one side, which gives it a smooth, glossy finish for high-quality graphics and images.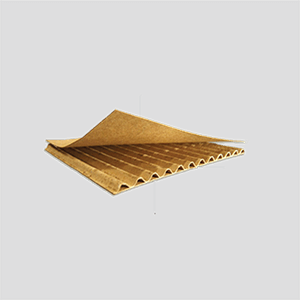 Corrugated Fiberboard
Corrugated fiberboard is made up of two or three layers – fluted paper and flat or liner paper. The fluted layer provides strength, durability, and cushioning.
STEP 4:
CHOOSE YOUR COATING/FINISHING ASSORTMENTS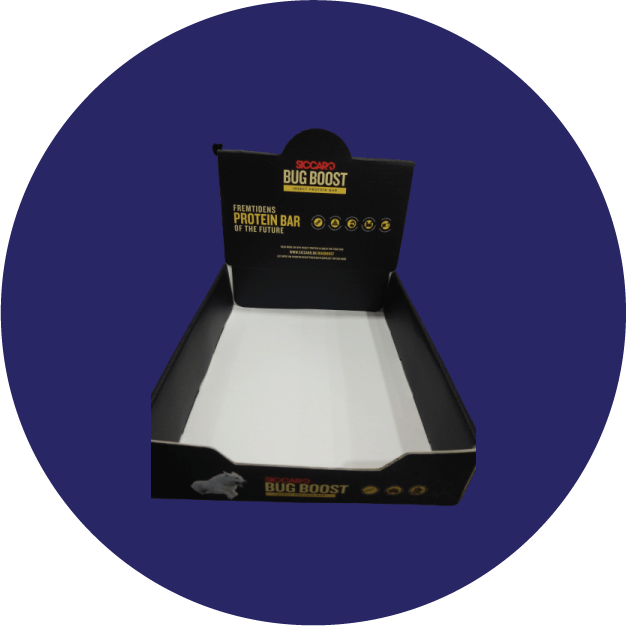 Gloss Lamination
Gloss lamination gives a shiny and reflective finish to the packing, enhancing the colors, and overall visual appeal of the pack.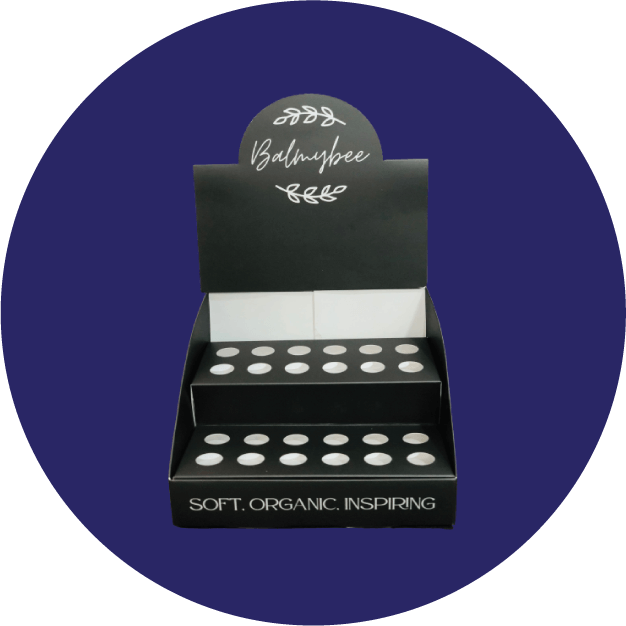 Matte Lamination
The Matte lamination involves bonding a thin layer of PVC plastic film onto the surface of the packaging, using heat & pressure.
Spot UV
The spot UV applies a clear or colored UV coating to the selected areas, for instance, texts and graphics, using special printing.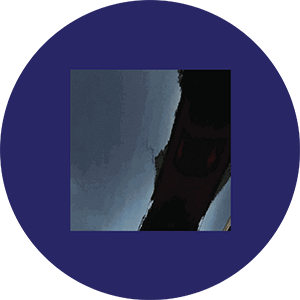 Gloss AQ
Gloss Aqueous provides a water-based glossy finish, which can enhance the colors, details, and overall visual appeal of the design.
STEP 5:
CHOOSE YOUR ADD-ONS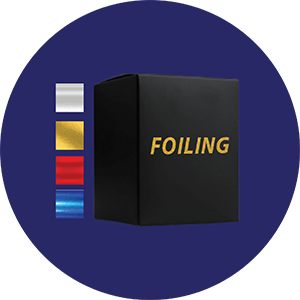 Foil Stamping
Stamp foiling provides a reflective and metallic finish. It can also add a premium and luxurious look to the packaging materials.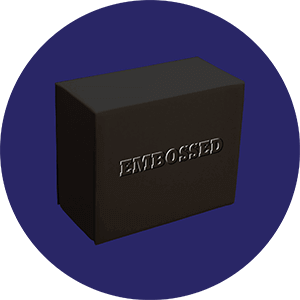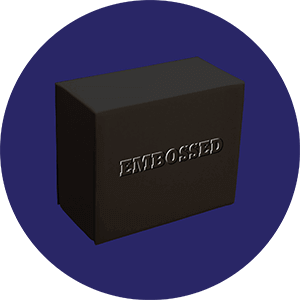 Embossing
Embossing involves raising a design or pattern above the surface of the box, creating a textured and tactile effect.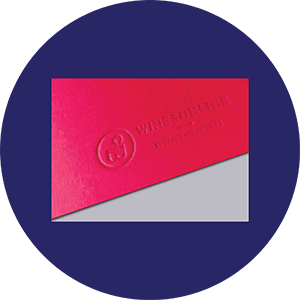 Debossing
Debossing involves pressing a design, text, or pattern into the surface, creating a recessed effect on the packaging.
FREQUENTLY ASK QUESTIONS
What are the benefits of using custom display boxes?
They offer several benefits, including Attracting attention, Protecting the product, Branding, and Enhancing the customer experience.
What types of materials can be used to make product display packaging boxes?
Custom display boxes can be made from a wide range of materials, including Duplex boards, corrugated cardboard, CCNB, PVC plastic, and art paper
Which printing techniques are used to print custom display boxes?
Printing can be done using various techniques, including digital printing, rotogravure printing, offset printing, and screen printing.
What customization options are available for custom display boxes?
These boxes can be customized in various ways, including Size, Design, Printing and Finishing options, Inserts, and dividers.
How long does it take to produce custom display boxes?
The lead time will depend on several factors, including the level of customization, order size, and the availability of materials. Generally, it can range from a few days to 2 weeks.
What is the minimum order quantity for custom display boxes?
The minimum order quantity will depend on the design and customization required. Typically, it is range from a few hundred to thousands.
Can custom display boxes be made with sustainable materials?
Yes, they can be made with sustainable materials, such as recycled cardboard or biodegradable plastics. We offer eco-friendly options for custom display boxes.
Can retail display packaging boxes be designed for specific holidays or events?
Yes, the design for specific holidays or events, and incorporates themed graphics can be customized to promote seasonal products or promotions.
How do I choose the right custom display box for my product?
Choosing the right custom display box will depend on several factors, including the product being displayed, the level of protection, the target audience, and the desired look. It's important to work with our packaging experts, they can provide guidance and recommendations based on your specific needs and requirements.
Can custom display boxes be shipped flat?
Yes, usually these boxes are shipped flat to save on shipping costs and storage space. Also, they can be easily assembled when need to use.
How can I order custom display boxes Canada online?
Our process is very easy. Just submit your free quote request now. We will send you prices and get approval on your design. Then our invoicing department will send you further order processing instructions.
CUSTOMERS FEEDBACK




Get Discount and Save Money on the Cost Per Unit with Custom Display Boxes Wholesale
Custom display boxes wholesale is the bulk purchase of customized packaging at a discounted price. Universal offers a wide range of customization options for display, including size, shape, design, and material. They are designed to showcase products in a visually appealing way and are commonly used in retail stores. By ordering bulk wholesale, you can save money on the cost per unit and receive a large number of containers for your inventory. We offer lower prices on wholesale order than retail because of bulk quantity order. It can be a cost-effective packing solution for businesses looking to increase visibility and brand recognition.
Custom Retail Display Boxes for Eye-Catching Product Presentations!
custom retail display boxes are a highly customizable packaging solution that can help brands attract potential customers and increase the visibility of article. They are available in various materials, sizes, and shapes to fit any production requirement and budget. Custom retail display containers are a type of packing solution that is designed specifically for retail items. These are typically used to showcase products in a visually appealing way and attract potential customers. They are highly customizable and can be made to fit any type of piece, size, and shape.
Sturdy and Stylish – Custom Display Boxes Cardboard on Sale
Custom display boxes cardboard is an excellent packaging solution for businesses looking to promote their products in a visually appealing and effective way. Cardboard is a lightweight and versatile material that can be easily shaped and cut to create a variety of box styles and sizes. They can be printed with high-quality graphics, text, and images to enhance brand recognition and attract customer attention. Additionally, cardboard is an eco-friendly and sustainable material that can be easily recycled, making it an excellent choice for businesses looking to reduce their environmental impact. Also, cardboard is affordable and easy to produce material, making them an excellent choice for businesses of all sizes. Generally, it is an excellent solution that can help businesses increase sales, promote their brand, and reduce their environmental impact.