CUSTOM CHIP BAGS
Get custom chip bags with full customization in any design you want. It includes your business logo with name printing in any style and size. Get started with us today and pick up an exclusive deal of a 30% discount.

Crafting Custom Potato Chip Bags with your favorite material and design is not hard task. Just follow 8 easy step and your pack will be ready.
STEP 1:
LET'S CHOOSE YOUR DESIRED STYLE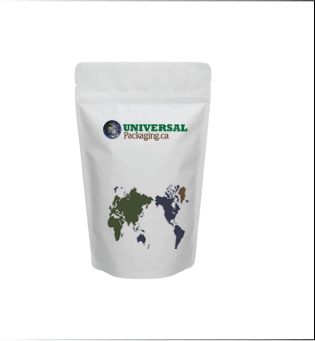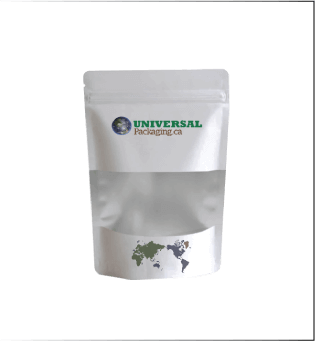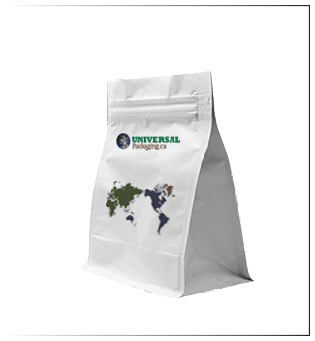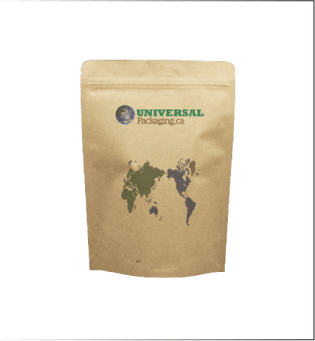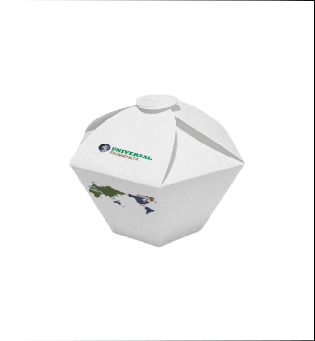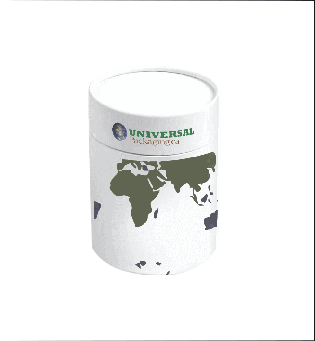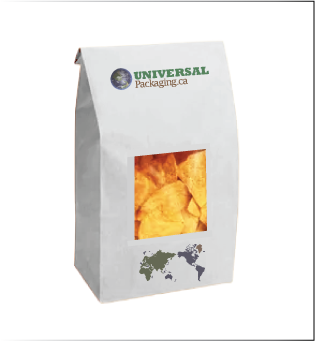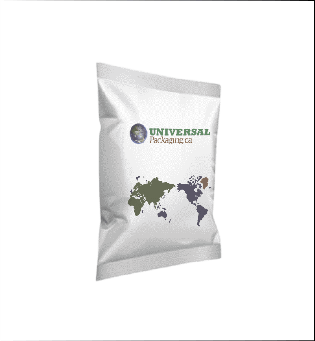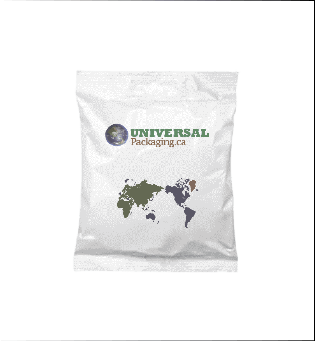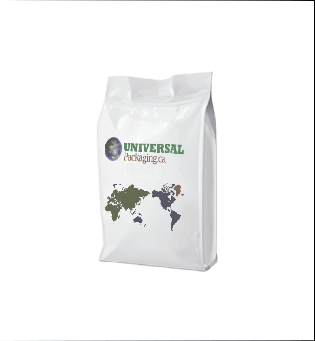 SPECIFICATIONS
| | |
| --- | --- |
| Style | Any Size and style available for Custom Chips Bags |
| Dimension (L + W + H) | Any Size doable |
| Quantities | 100 – 500,000 |
| Stock | Plastic, Food gradable, Aluminum, Kraft |
| Printing | Plain, CMYK Colors, PMS (Pantone Matching System), Spot Colors |
| Finishing | Gloss Lamination, Matte Lamination, Gloss AQ, Gloss UV, Matte UV, And Spot UV |
| Additional Options | Heat Sealable + Zipper + Clear Window + Round Corner |
| Turnaround | 8-12 business days after press-ready file confirmed by client |
| Shipping | Ship Flat, Packed in Boxes, UPS, Fedex, DHL |
STEP 2:
CHOOSE YOUR SIZE
If you are looking for a unique size, please submit your free quote request or chat with our packaging consultant. However, you can choose your required custom made potato chip bags sizes according to your needs
1 gram – 3″ x 4.25″
1/8 oz (3.5g) – 3.62″ x 5″ x 1.5″
1/4 oz (7g) – 4″ x 6.5″ x 2.33″
1/2 oz (14g) – 5″ x 8.14″ x 2.33″
1 oz (28g) – 6″ x 9.25″ x 2.33″
These are ready-made sizes available 24/7. Tell us about customization, we will come up with our best possible discount prices for the required size of Personalized Potato Chip Bags.
STEP 3:
CHOOSE YOUR PACKAGING MATERIAL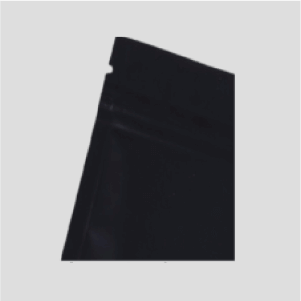 PET
PET is a widely used packaging material for Customize Chip Bags. It is clear, sturdy, and lightweight. PET is a completely recyclable and energy-efficient material.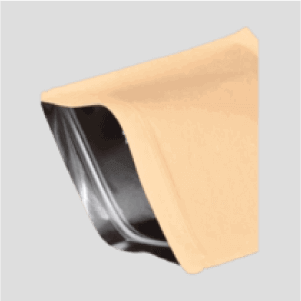 Kraft Foil Mylar
There are two different types of materials used. The external layer is a Matte Kraft paper while the interior layer is of metal foil (Silver or Aluminum).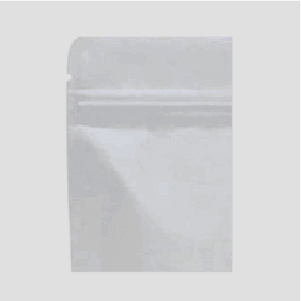 Recyclable
Package your product in complete recyclable bags that hold all the fantastic qualities of standard Mylar pack. Take your business into the future of sustainability.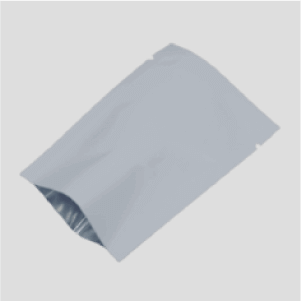 PLA / Biodegradable
PLA – Polylactic Acid is an environmental packaging solution for recyclable. It is a polyester-type material made from a fermented plant.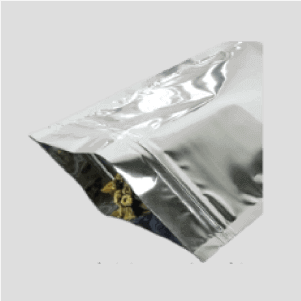 Aluminum
When a Mylar bag is created, then it is coated with a very thick aluminum layer. This layer of aluminum gives a sparkly appearance and looks beautiful.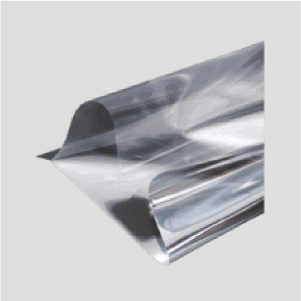 Clear PET
Clear PET is used for making clear windows on the front side of your Customized Chips Bags. The clear window gives an alluring look & the inside product can be seen.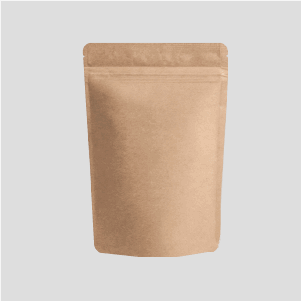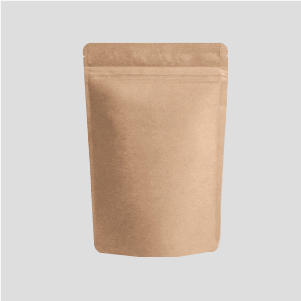 Kraft Mylar
This material is contained brown Kraft paper and PET plastic or MPET. It is a lightweight, smooth, and recyclable material. It gives natural look to your package.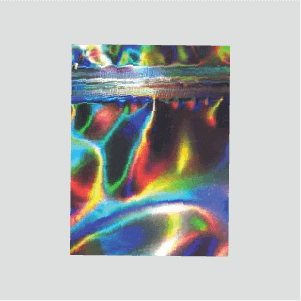 Holographic
The holographic is a very thin and flexible film made of plastic (PET). It is the best for creating up-to-date designs to attract an audience on the display shelves.
STEP 4:
CHOOSE YOUR FINISHING / ASSORTMENT
Matte Lamination
Matte lamination produces a graceful and classy finish. It also provides a softer natural look. Also, it has a velvety texture.
Gloss Lamination
It give your packaging extra shine and make them save from external environment. Also, enhances the color and vibrancy of the ink
Foil Stamping
Foil Stamping is a process of printing that use Heat, Metal dies, and Pressure to add a shiny coated text layer.
Spot UV
Spot UV a clear polymer coating that apply to a targeted area. This creates a shiny and vibrant aesthetic to the product.
STEP 5:
CHOOSE YOUR ADD-ONS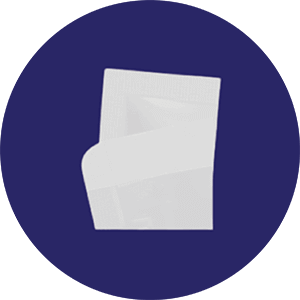 Rectangular / Round Corners
The corner of the bags is covered by customers' needs, whether they need rectangular or round corners on your bags.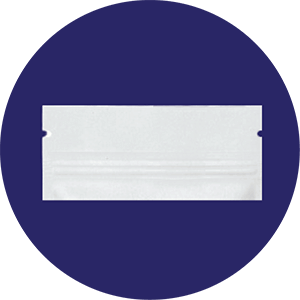 Tear Notch
Add a perforated tear notch laser-lined on the upper section to make sure these bags meet tamper-evident packing.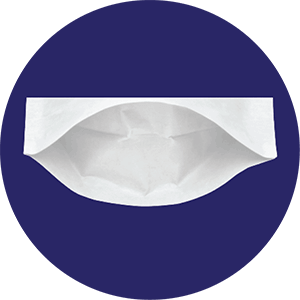 Bottom Gusset
Add a bottom gusset to shore up your custom Mylar bags on the display shelves and racks without any support.
STEP 6:
CHOOSE YOUR HANG HOLE
Hang hole is a useful feature to display products, it allows your Mylar bags to go from shelves to peg board for display.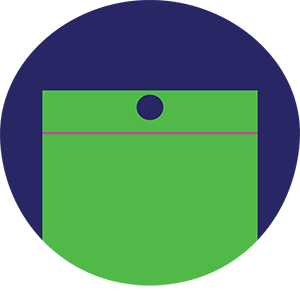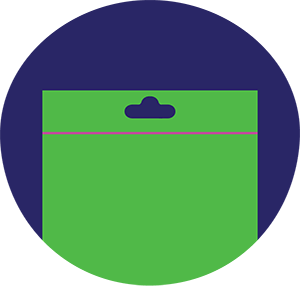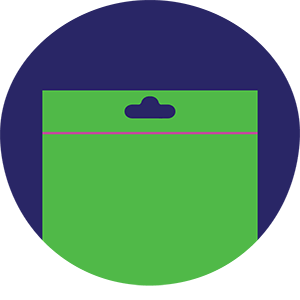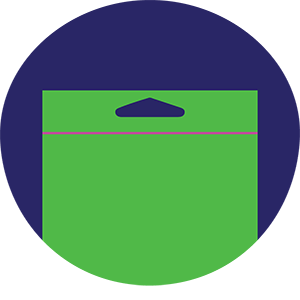 STEP 7:
CHOOSE YOUR CLOSURE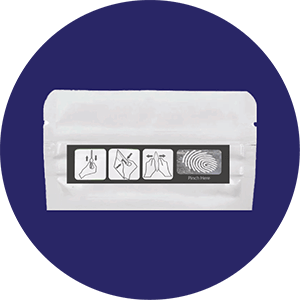 Child Resistance
Make sure that your bags are up to the law. Customize them with Pinch and Pull child resistance technology to keep them safe.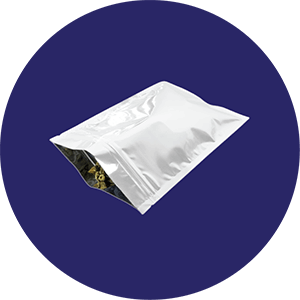 Zip Lock
Make your Mylar bags with a resealable zip lock and allow your clients to seal back after opening and keep inside products fresh.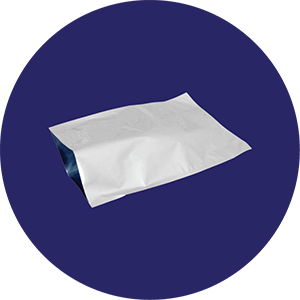 Straight Edge
This type of closure bag is used for one time only. After opening the bag, you cannot reseal it without heating sealer.
STEP 8:
TOP / BOTTOM LOADING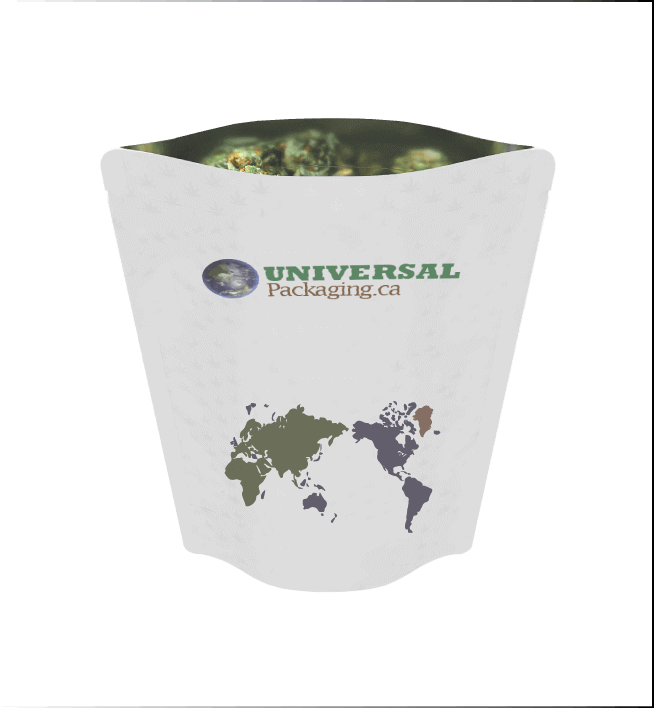 Top Loading
Top Loading
These bags are designed to be filled from the top and then sealed, typically with a heat sealer, to keeps the contents fresh and protected.
Bottom Loading
Unlike top loading bags, bottom loading bags are filled from the bottom and then sealed, to keeps the contents fresh and protected.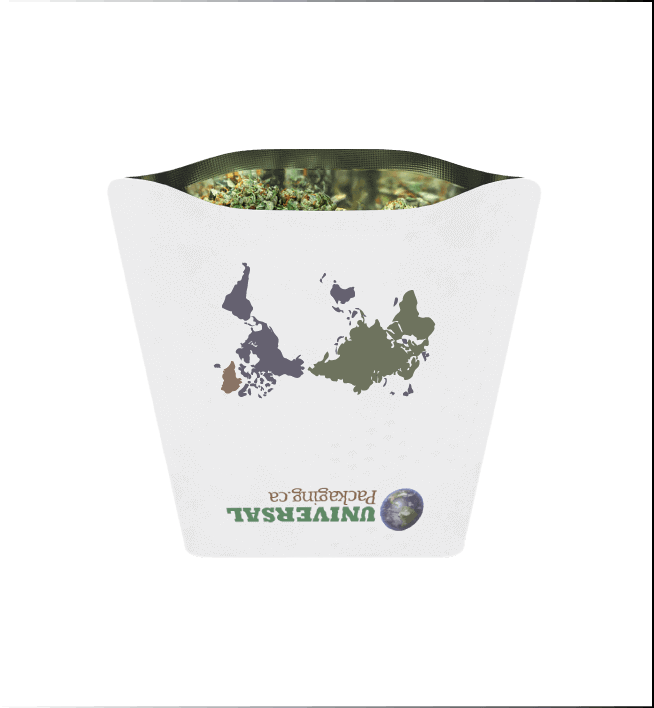 Bottom Loading
FREQUENTLY ASK QUESTIONS
Is a Mylar bag made of Plastic or metal?
In spite of having a metal and foil appearance, Mylar bag is made of polyethylene terephthalate (PET) plastic. The metal and foil look is due to aluminum and foil coating.
Is your packaging bag safe for food packaging?
As Mylar package is made of polyethylene terephthalate (PET) plastic that is declared food safe material by FDA. So, it is considered safe for food.
As Mylar bag is made of PET plastic, and (PET) plastic is BPA-Free. So, we can say Our Mylar bags are BPA-Free.
How much time will it take to deliver my Customized Chip Bags?
Usually, it takes 7 to 12 working days to deliver to your doorsteps. However, with extra shipping fee, your order would be shipped within 3 to 5 business days.
How Much to Charge for Custom Chip Bags?


Our charges/rates are market competitive. Also, we deal in Custom Chip Bags Wholesale and that why our price is extremely reasonable. Just let us know your requirements, get a free quote now!

Which method of printing you use for?


We use both rotogravures and digital printing on our custom-printed bags.

Can I get free physical model before placing an order?
We'll send you a 3D illustration image of customized potato chip bags design for better idea of what it will look like when your order are delivered. Also, we offer a free physical sample on bulk orders so you can check if everything fits your needs.
How can I order Custom Printed Potato Chip Bags in USA?
You can place your order Here.
CUSTOMERS FEEDBACK




Add Some Fun to Your Snack Game With Our Custom Chip Bags, Perfect for Parties and Events and Tailored to Fit Your Specific Design and Branding Needs
You can choose awesome colors and striking designs for your Custom Chip Bags for Parties. Customize your pack with your business logo to attract customers. You can add more printing, for instance, food nutrition info. Your lovely Foods look even more enticing with such awareness and appeal. There are three most popular styles of logos, such as stick-on, sliders, and foldable logos. With the support of our designers' experts and research, we decided to use a thin layer of laminated cards to keep your delicate potatoes safe and preserve their taste.
Get Your Chips in the Spotlight With Our Custom Chip Bags, Conveniently Available Near You and Tailored to Fit Your Unique Branding and Design Needs
We deal with a free shipping offer if you look for custom chip bags near me for customization. With the stock quality blend and introducing the modern style in the flexible packaging, we are the only manufacturer close to you. We are providing the best one-stop packaging solution for all your printing needs and you are one step away from Diy Custom Potato Chip Bags.
Get the Best Value for Your Money With Our Competitive Customized Chip Bag Prices, Delivering Premium Quality and a Wide Range of Customization Options to Fit Your Budget
If you are concerned with the query of Customized Chip Bag Prices then we will satisfy you. Our prices are market competitive. Also, if you come up with bulk order then you can also get a flat 30% discount. With these, we also offer free design services for customization. Our design experts are skilled at creating accommodating packaging solutions that help your product stand out from your competitors. The design team will guide you through all the steps of the Custom Chip Bags Canada design process to ensure that the packaging fits your product well and helps your product create better communication with customers. Just send your logo and set foot in detail about how you would like us to design your product.
Ensure the Freshness of Your Chips With Our Custom Chip Bag Paper, Offering a Variety of Options to Fit Your Specific Packaging Needs and Branding Requirements
Custom Chip Bag Paper is the best packaging paper for potatoes. It is also perfect for treat wrappers such as snacks, bears, sweet bars, and more. You can also design your paper with a waterproof sticker. You can design your pack in any shape, size, and colors. Generally, all others brands come with Holographic stickers and labels. And you can also try these colorful holographic stickers and labels.
Make Your Brand Stand Out With Our Personalized Potato Chip Bags, Offering Unique and Customized Packaging Solutions to Fit Your Specific Needs
Personalized Chips Bags can be designed according to your needs. It depends on your choice of what you want, lovely graphics with attractive colors, good quality, and standard printing strength the look straightforward. As well as, you can also add finishing assortments, for instance, the gloss or matt finish for your pack. Furthermore, load your pack with foiling, spot UV, and other lovely features for your brand recognition. We believe in minimum prices and deliver high quality. We offer customization so you can plan your own. And also you can purchase our pre-made package so that we have both choices under one platform.